Friday, January 10th, 2020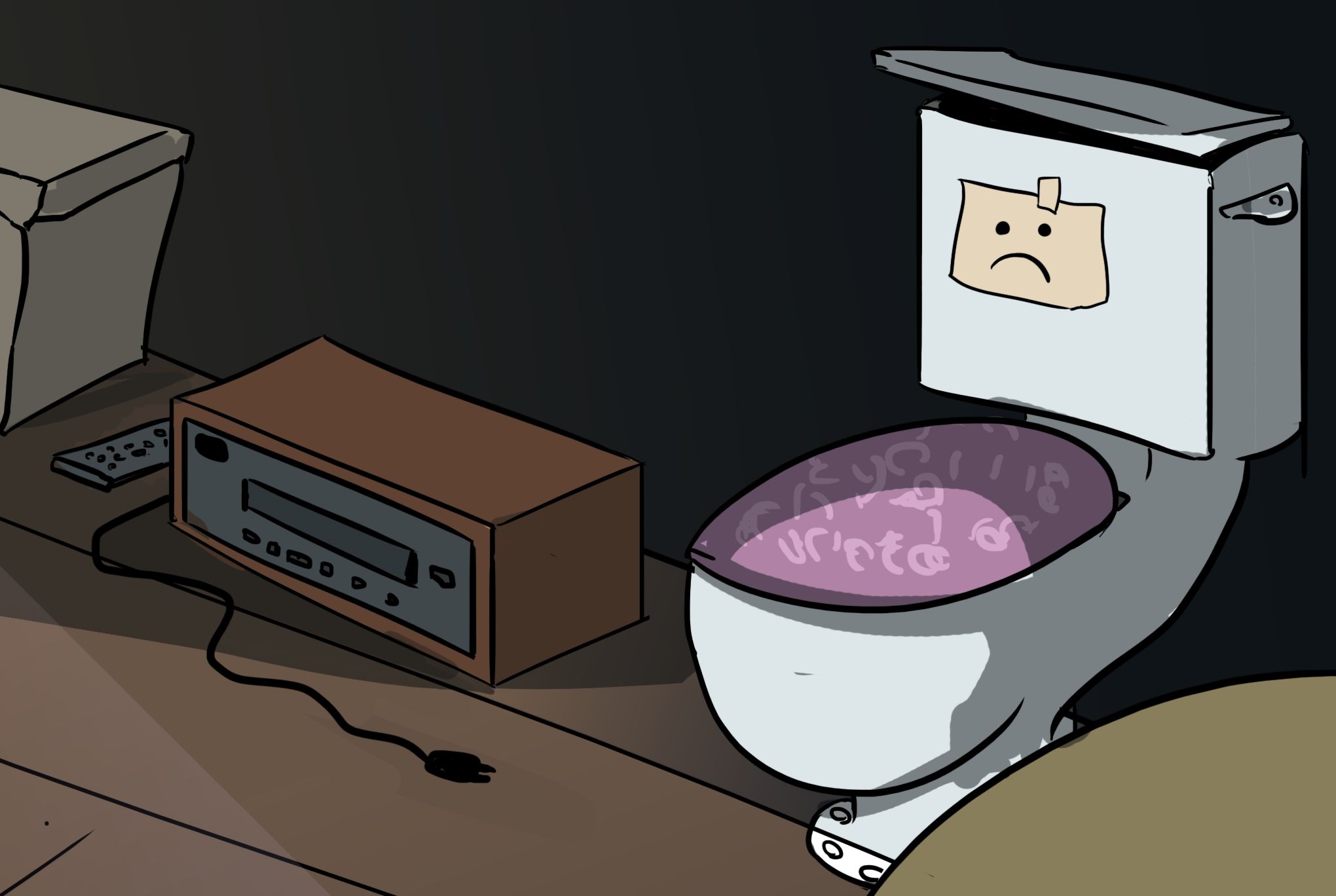 Nils-Petter Norlin and Nick Marino (that's me!) talk about the creation of Chapters 10-12 of The Evil Life webcomic, detailing Blarf's life on the farm, Hester's return to the marmots, and Gloom's soul-crushing day job.

Making Evil episode 004
[ 53:36 ]
Play Now
|
Play in Popup
|
Download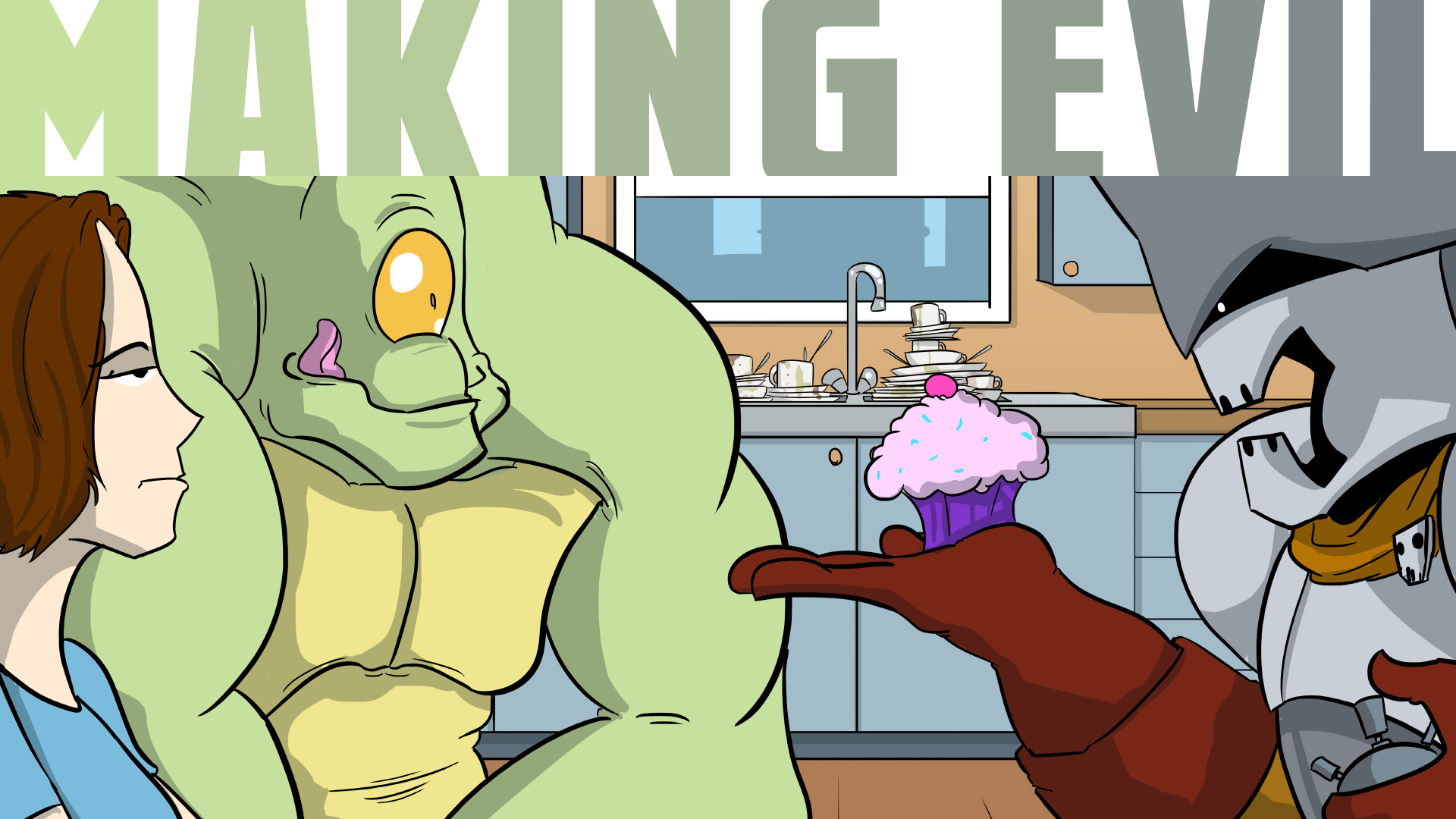 We talk about our inspirations and goals behind these scenes, from subverting Superman to giving a talking marmot some serious page time to using real life at the office as fodder for Gloom's own struggles at work.
We also reveal some of our favorite tiny moments in these chapters, from pre-owned nails to Jerry shushing Hester to the sad toilet and lots more.
And then there's this...
...the digital collected edition of Growing Evil! It's a widescreen hi-res PDF that's packed with nearly 200 panels of humor, action, and slice-of-life supervillainy.
DOWNLOAD THE EVIL LIFE v1: GROWING EVIL [PDF, 155.7MB]
(right click to save... we wanted to make it available on Gumroad too but apparently you can't have a file be $0+ and over 25MB)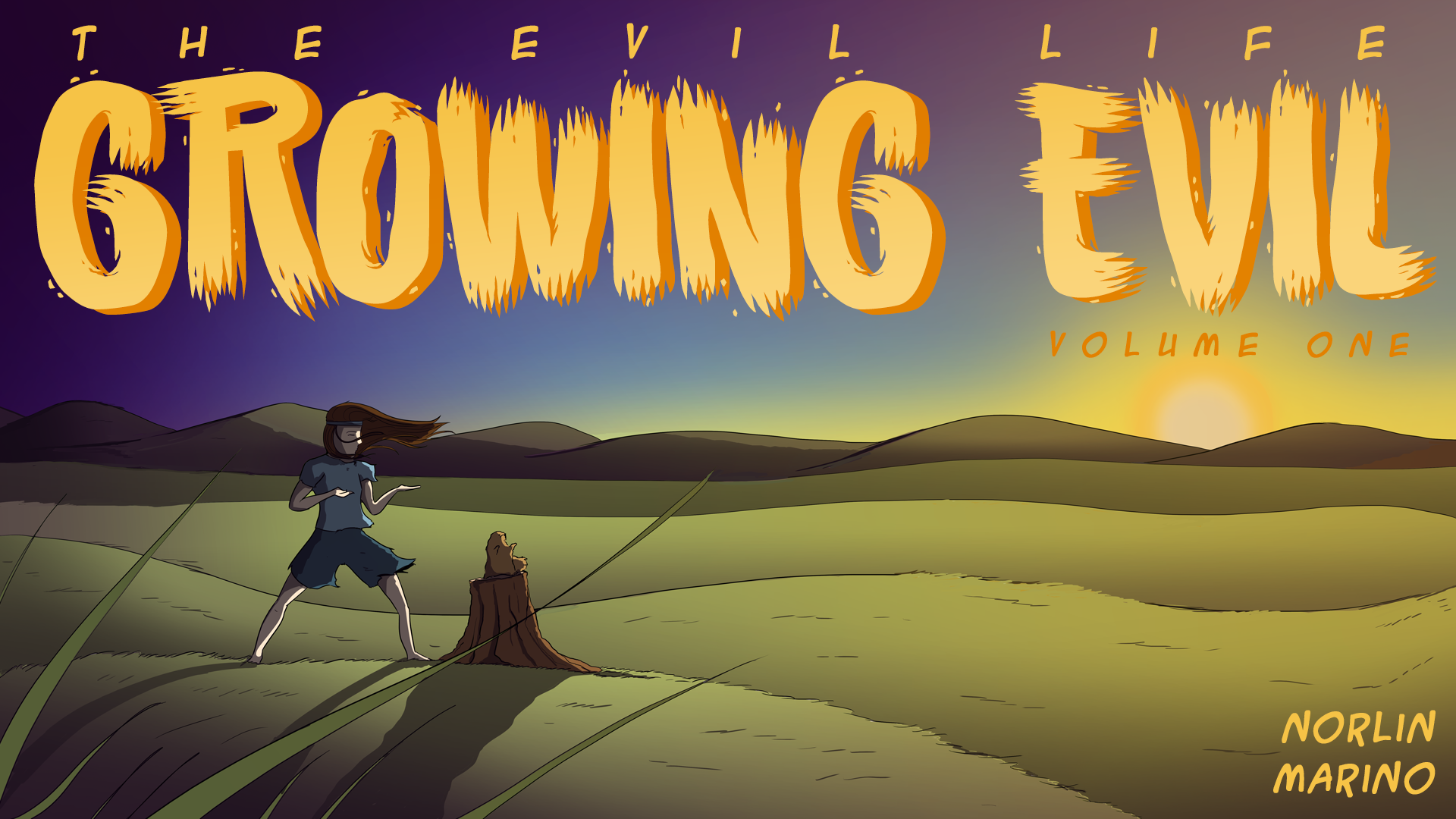 You can follow The Evil Life webcomic here on this site or over on Webtoon. The chapters covered in this conversation include 10: The Secret, 11: Above Ground, and 12: Daily Bind, and our second volume begins on Tuesday, January 14th!