Monday, July 17th, 2023
It's been a busy couple of months since Godzilla Rivals: Biollante Vs. Destoroyah hit stores. Thanks to some terrific comic book retailers, I've been making the rounds here in LA for some signings filled with great fans as well as friends old and new.
Most recently, Rosie and I teamed up for a Godzilla signing at Things From Another World in Universal CityWalk. TFAW store manager Darcey was an amazing host and we had a wonderful time chatting with folks about our comics.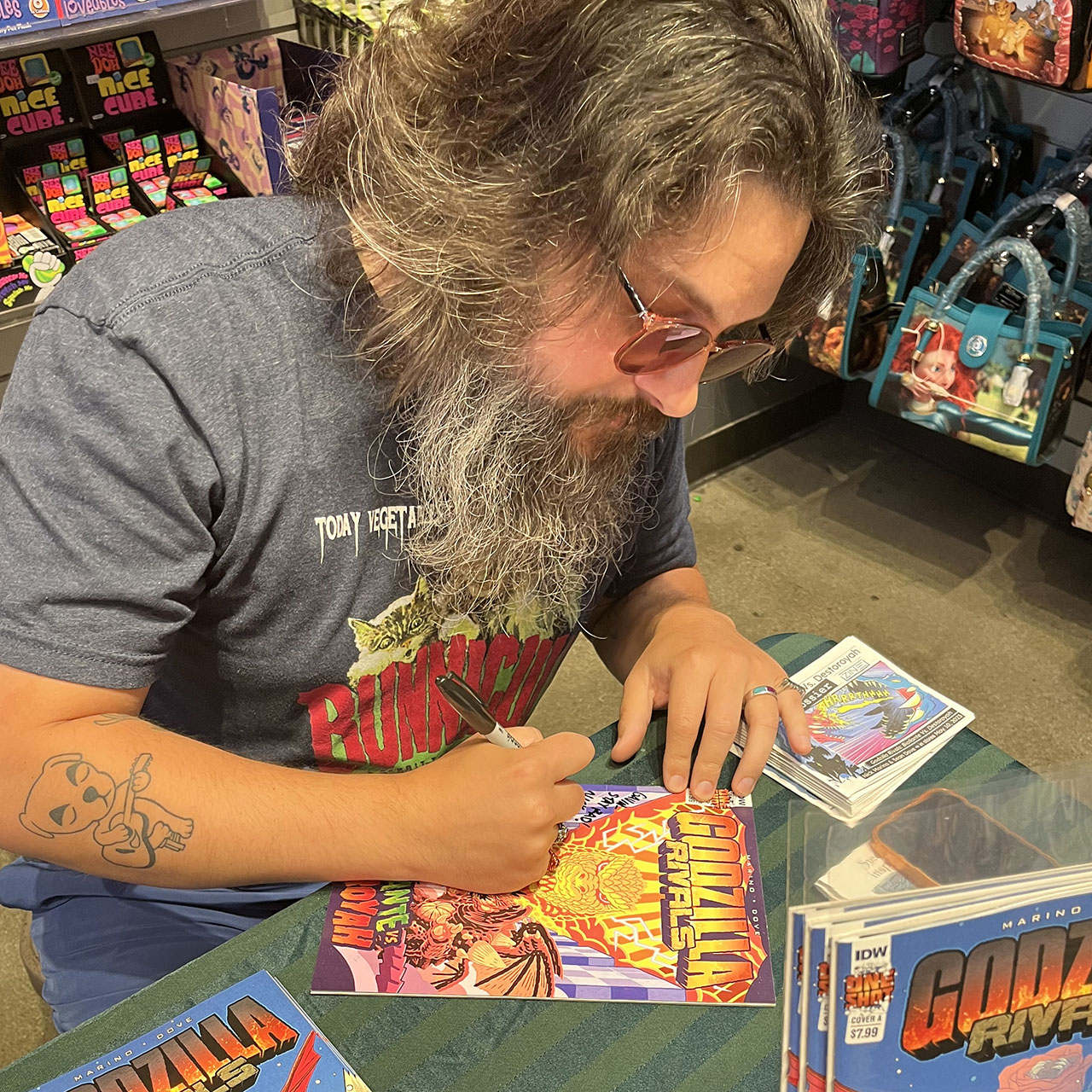 Before that, Rosie and I were joined by some of our friends for Godzilla Day 2 at Pulp Fiction in Long Beach. Store owner Ryan put together a killer slate of Godzilla and kaiju creators, and we had a spectacular day filled with tons of fantastic fans.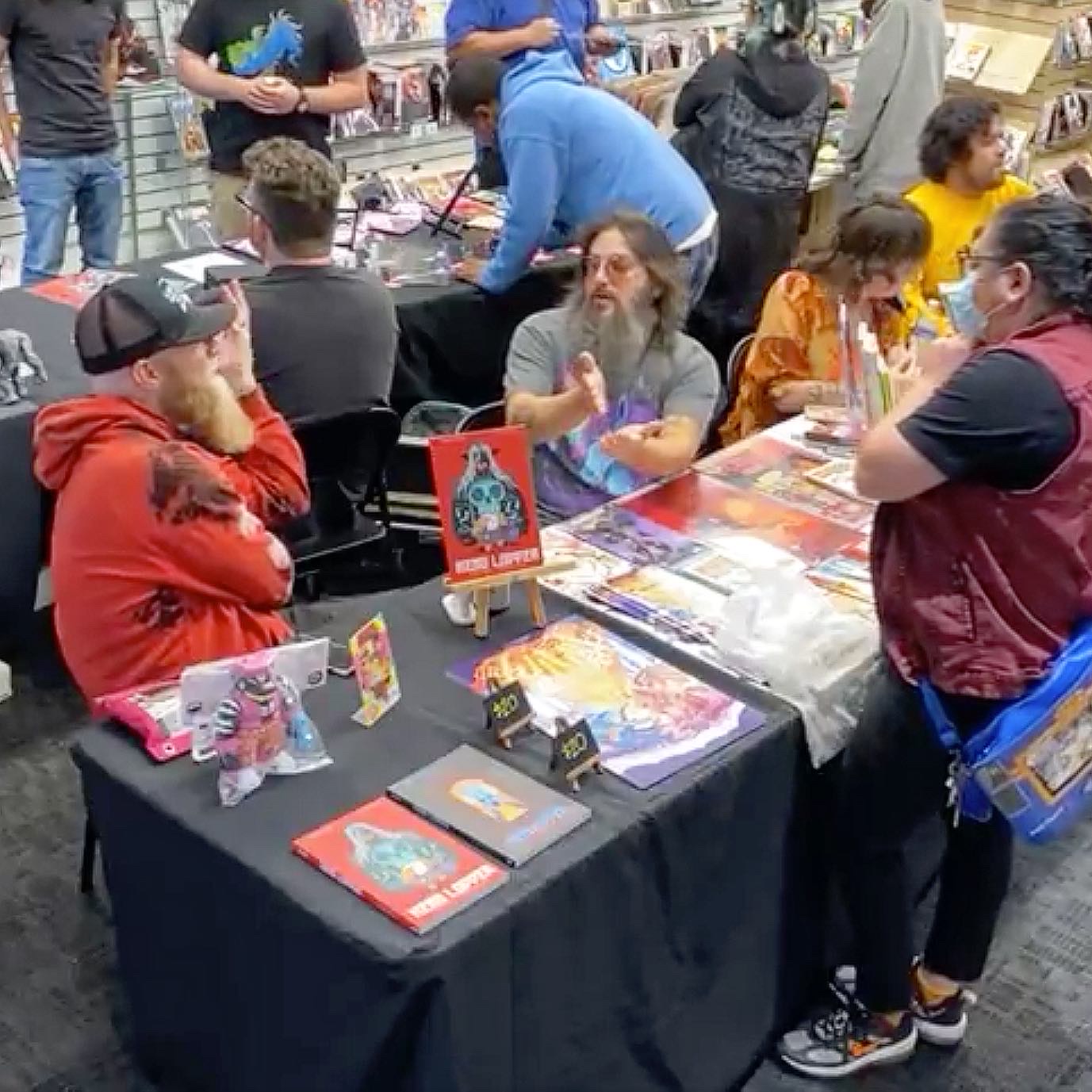 I also did a solo signing on the release day of Godzilla Rivals: Biollante Vs. Destoroyah at Nostalgic Comic Shop in San Gabriel. Owner Pete was a kickass host and I had an incredible time packed with nonstop comics convos. I made a new zine for this event called Steel City Inspiration, spotlighting the real life Pittsburgh locales that were used in our comic.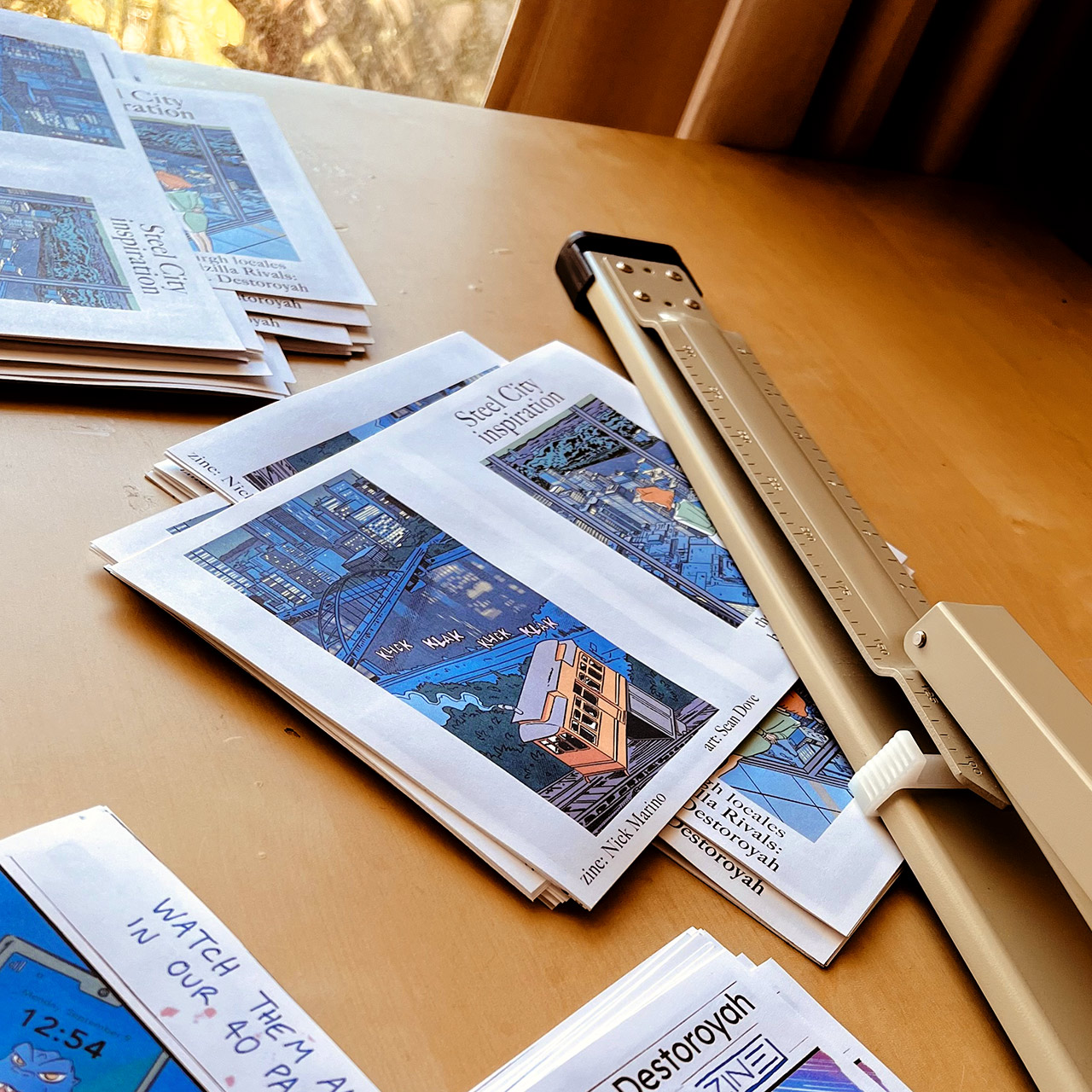 Along with these recent signings, I was thrilled to be featured in the summer 2023 issue of the long-running Godzilla fanzine, G-FAN. My interview in G-FAN #140 was a total joy and I even got to tease some potential new projects in the works. Hit up your comic shop or the G-FAN website to get ahold of this magnificent mag.