About
I'm Nick Marino. I write comics.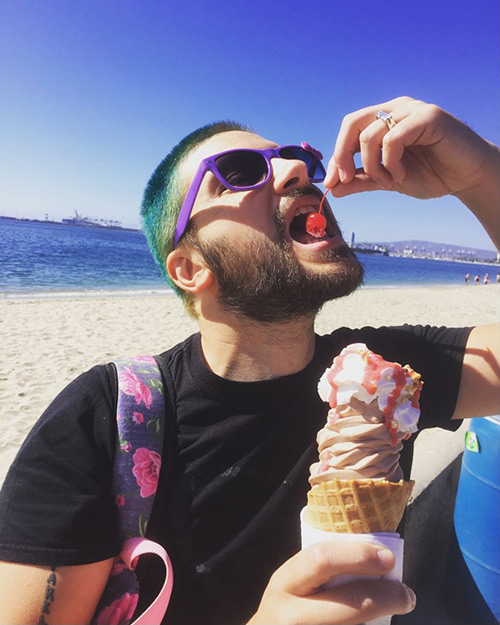 I also letter my own comics and occasionally I draw a few too. My main project right now is a webcomic with artist Nils-Petter Norlin called KUTE Crew about some rambunctious underwater koalas fighting squids.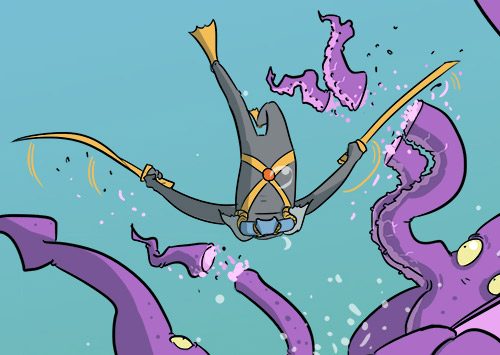 Nils and I recently completed The Evil Life, a comic about unintentional supervillains. Also, I'm currently at work on a solo comic called Lazer Bird for the BUN&TEA anthology, and I'm making an original soundtrack for it too.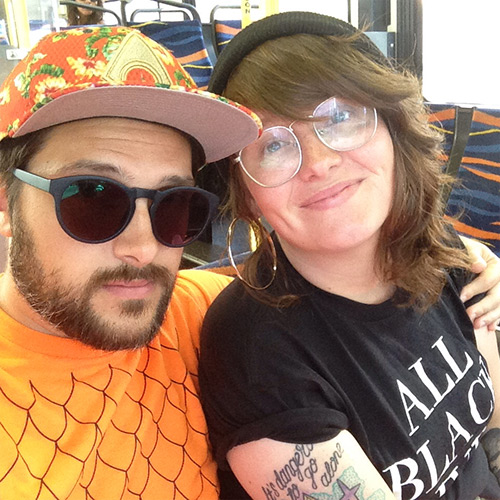 I'm married to Rosie Knight, an incredible storyteller and journalist. We met in a comic shop, it was pretty rad. Rosie and I shared writing duties on Cougar and Cub, a 2017 miniseries we created with artist Daniel Arruda Massa. Before that, Daniel and I made a couple of outrageous comics called Holy F*ck and Holy F*cked.
Over the past decade, I've produced webcomics and minicomics including Stick Cats, Super Haters, Time Log, and Get Stuffed. Most of those stories are available for free here on my site as PDFs, along with many of my other comics and zines.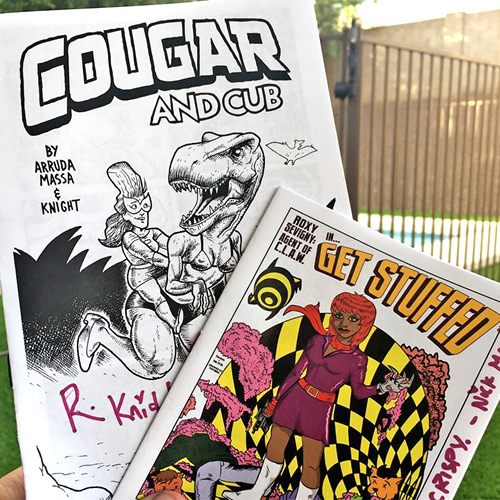 I live in San Pedro, California. Before that it was Long Beach and before that it Pittsburgh and before that it was a ton of other American cities. I've been around.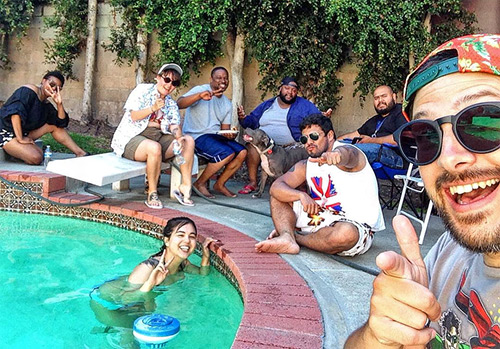 If you want to contact me, I need to ask... are you sure you've got the right Nick Marino? There are lots of us out there, you'd be surprised. I'm the one who makes comics. If that's the one you want, email me at nickmarino@gmail.com.