Wednesday, April 20th, 2022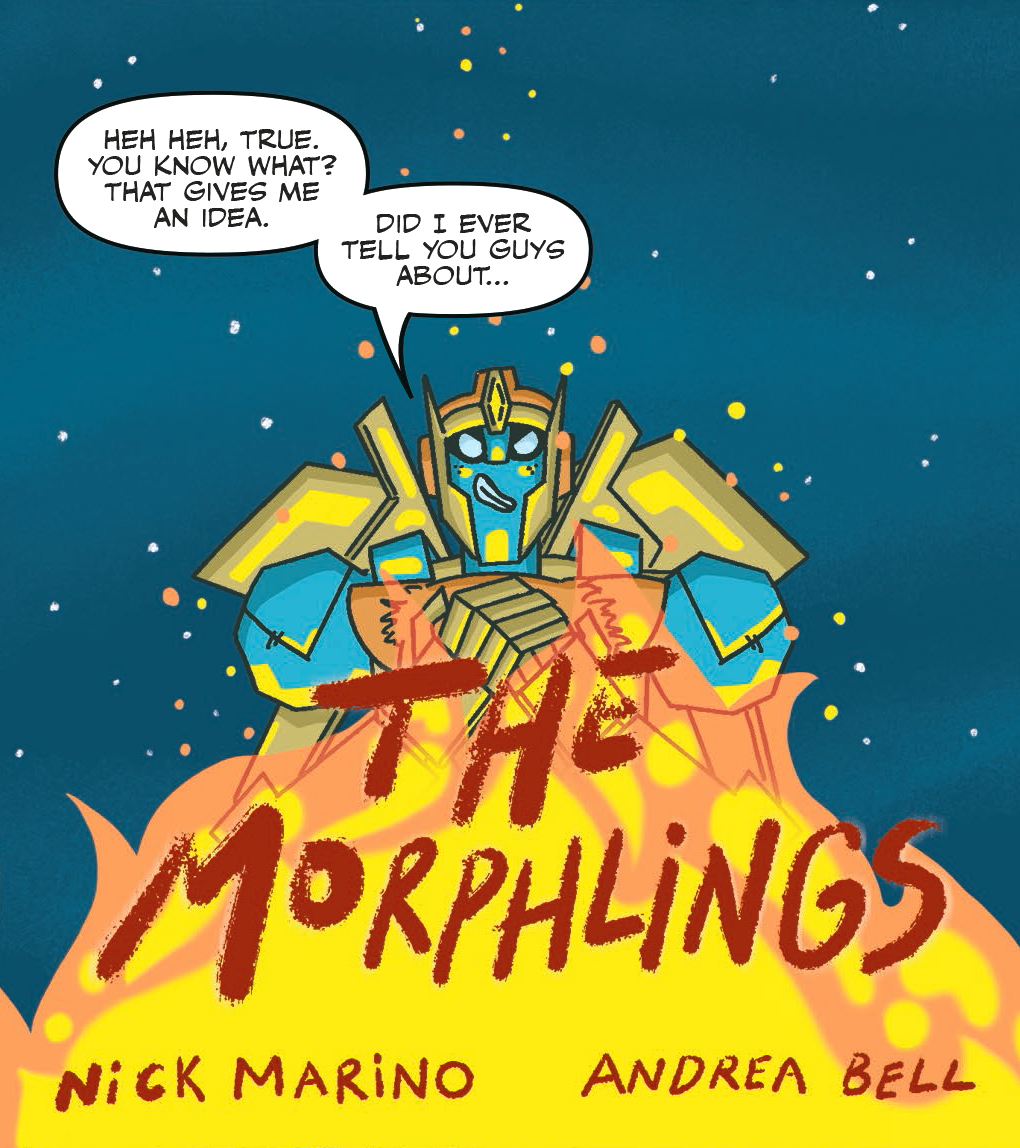 I wrote a Beast Machines campfire story for the Transformers: Beast Wars 2022 Annual, in comic book stores on April 20, 2022 from IDW Publishing. Sitting with me underneath the night sky are Andrea Bell (art), Jake M Wood (letters), and Jazmine Joyner (edits).
Here's a little preview of the weird world you'll visit in The Morphlings...
I hope you dig what you see! I'm a huge Beast Machines fan, so I was stoked to bring a bit of that flavor to the IDW comics.
And... the first review of the Beast Wars 2022 Annual is already in, thanks to Megan Peters at ComicBook.com!