Stick Cats
Stick Cats is an all-ages lo-fi adventure I launched in 2011. Designed to be the antithesis of the heavily-scripted webcomics I was creating at the time, this stick figure series began spontaneously. Each page was an exercise in narrative improvisation.
---
This is a 2016 digital graphic novel collecting the entire epic Stick Cats saga!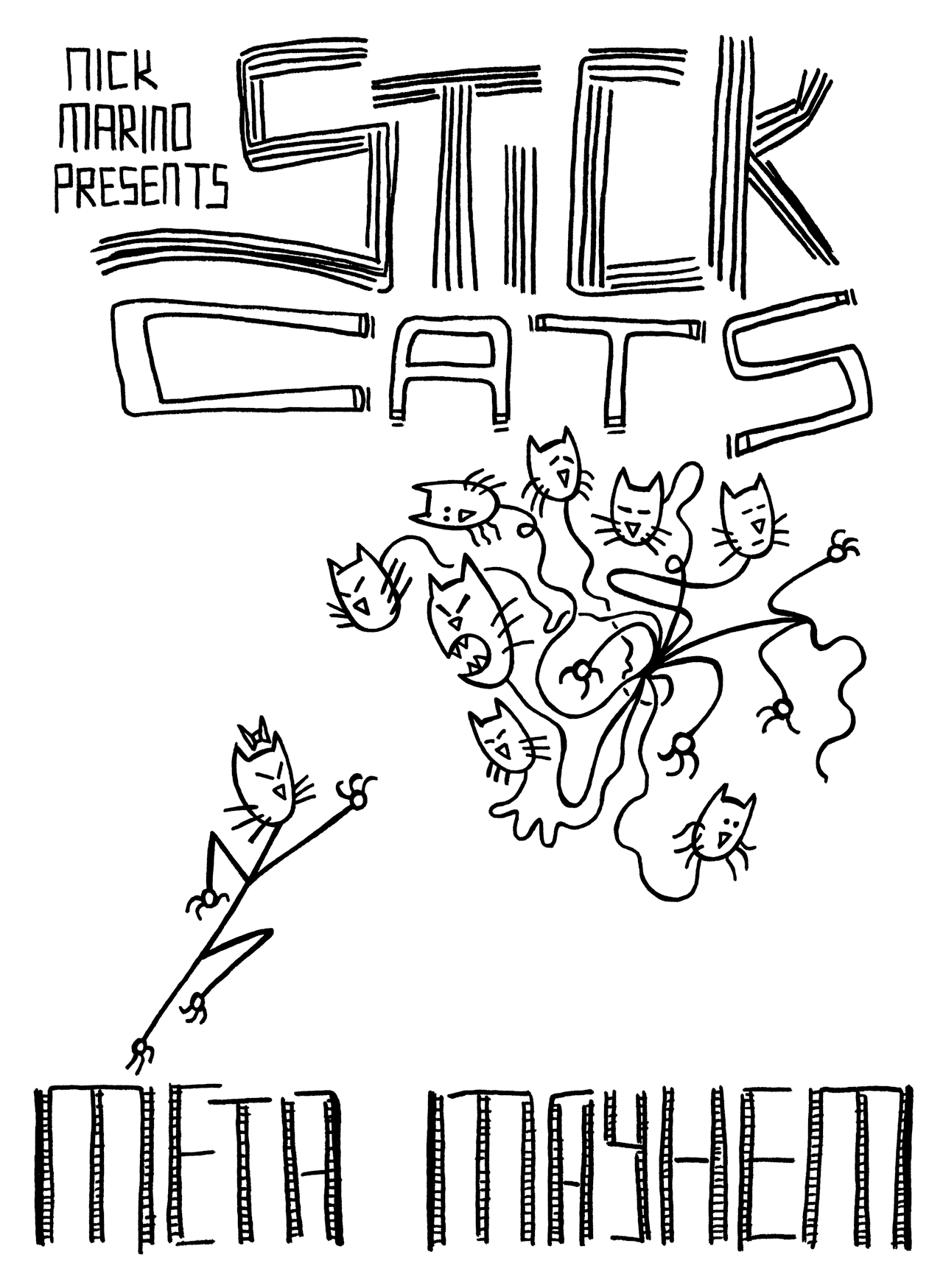 Can Marmalade stop the Octo-Kitty from crushing Catworld? Can Steve recruit Amazonia, his surly sister, to help thwart the Octo-Kitty's cruel quest? Plus, meet the brilliant Dexter and discover the scientific wonders of his unbelievable Pawburgh lab!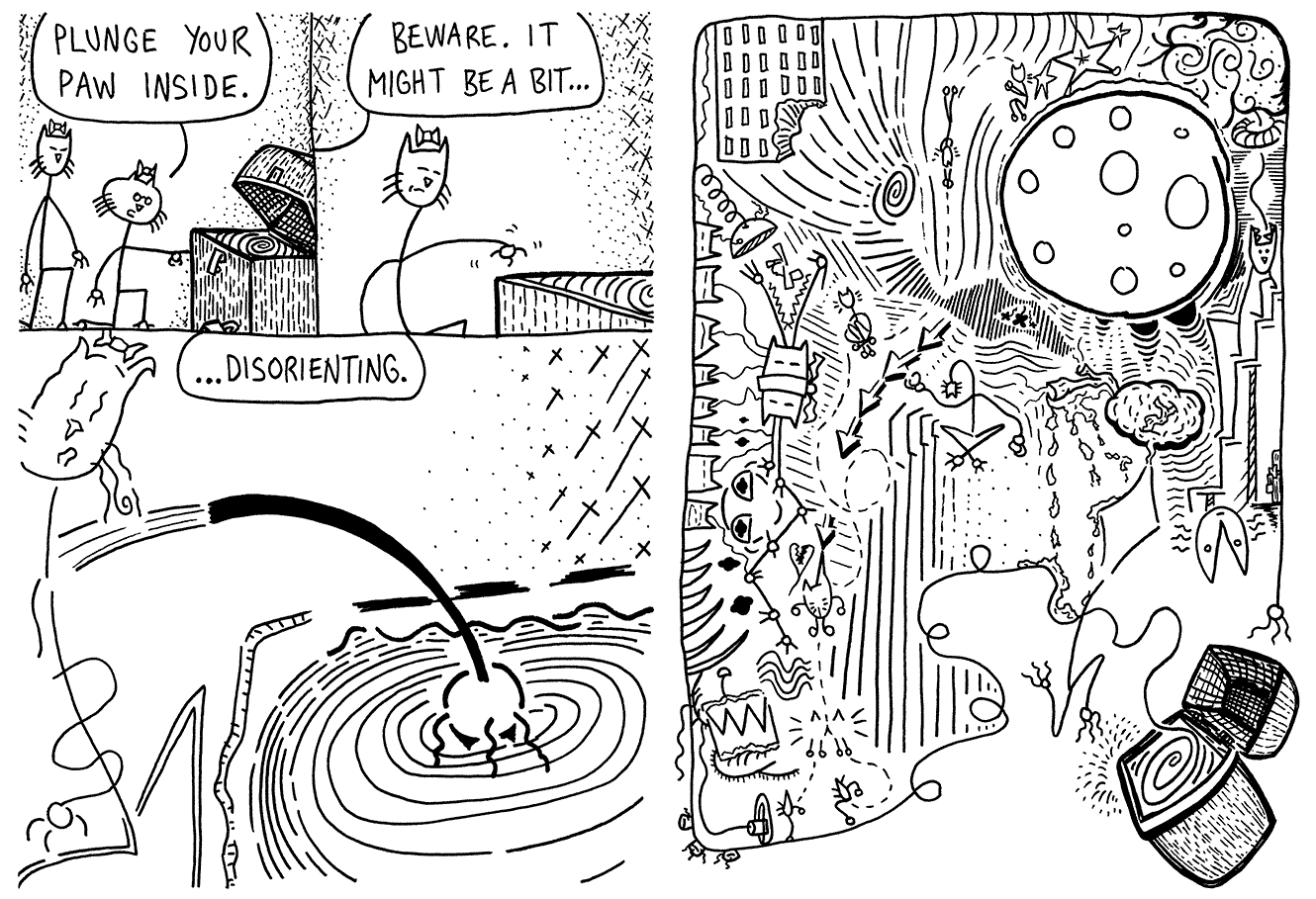 Download it for free:
• Stick Cats: Meta Mayhem graphic novel (PDF, 122 pages, 44 MB)
Also, there's a soundtrack:

---
Before I made the Meta Mayhem graphic novel, Stick Cats was a webcomic that I collected into minicomics. Here's a list of them...
Meet Marmalade and Steve, two tough cats with one goal -- to take down the Octo-Kitty, a killer cat with a chip on its shoulder.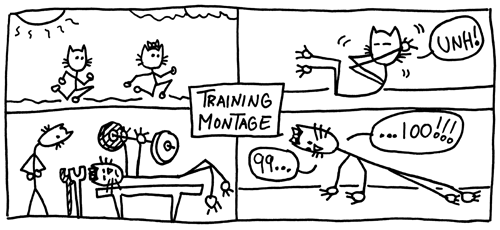 The world has been decimated in the Octo-Kitty's quest for supremacy! With Steve missing, Marmalade fights to salvage what's left.

Learn the origin of the rivalry between the Stick Cats and the Octo-Kitty in this haunting flashback mini-adventure.

Marmalade fights to save Catworld from annihilation and rescue Steve in the process! It's 66 more pages of pulse-pounding sci-fi stick figure suspense.