Stick Cats graphic novel and soundtrack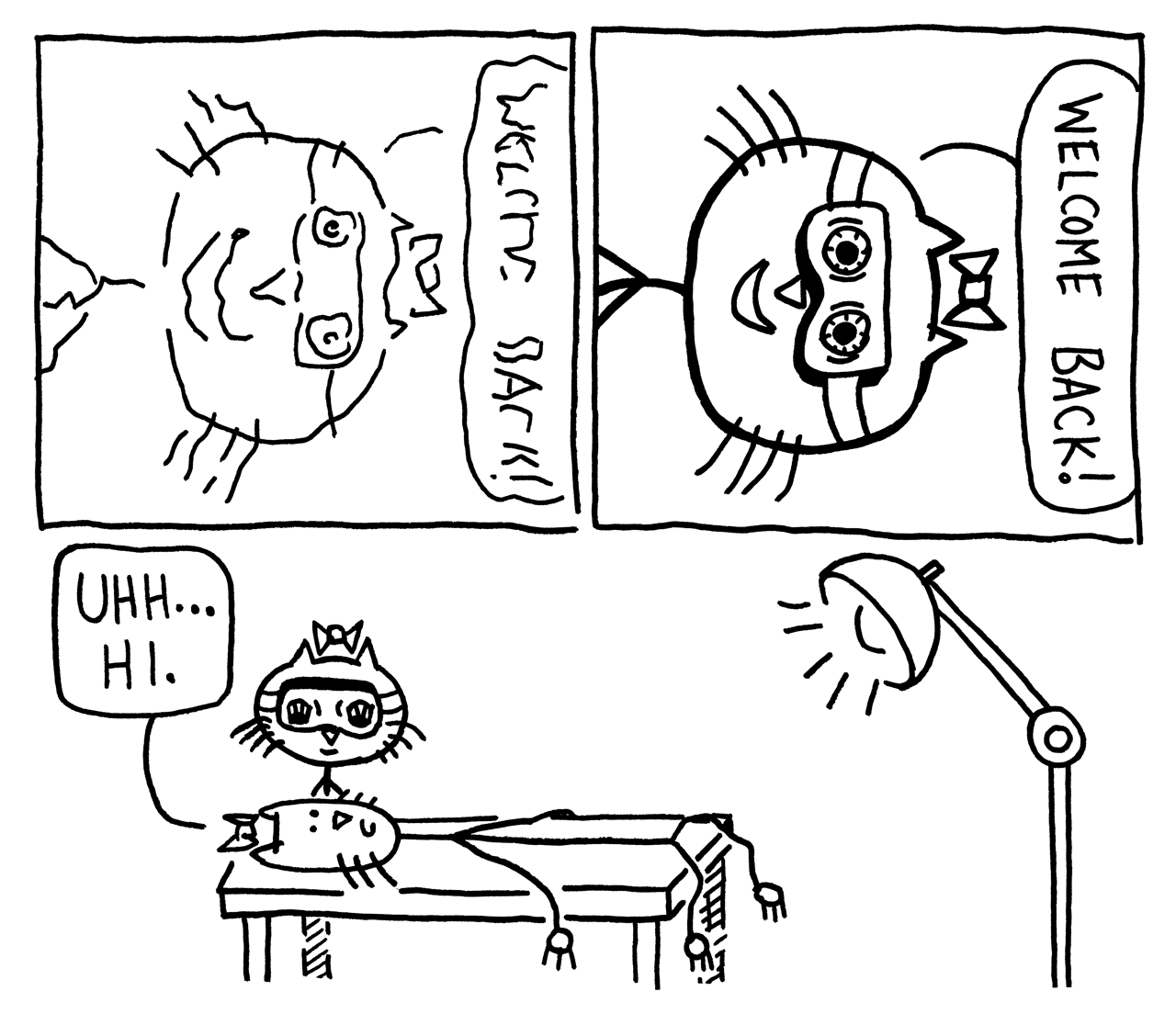 Hi! Let's get right to the good stuff, 'kay? Choose your flavor...
• Stick Cats: Meta Mayhem graphic novel (PDF, 122 pages, 44 MB)
• Stick Cats: Meta Mayhem graphic novel (CBZ, 122 pages, 36 MB)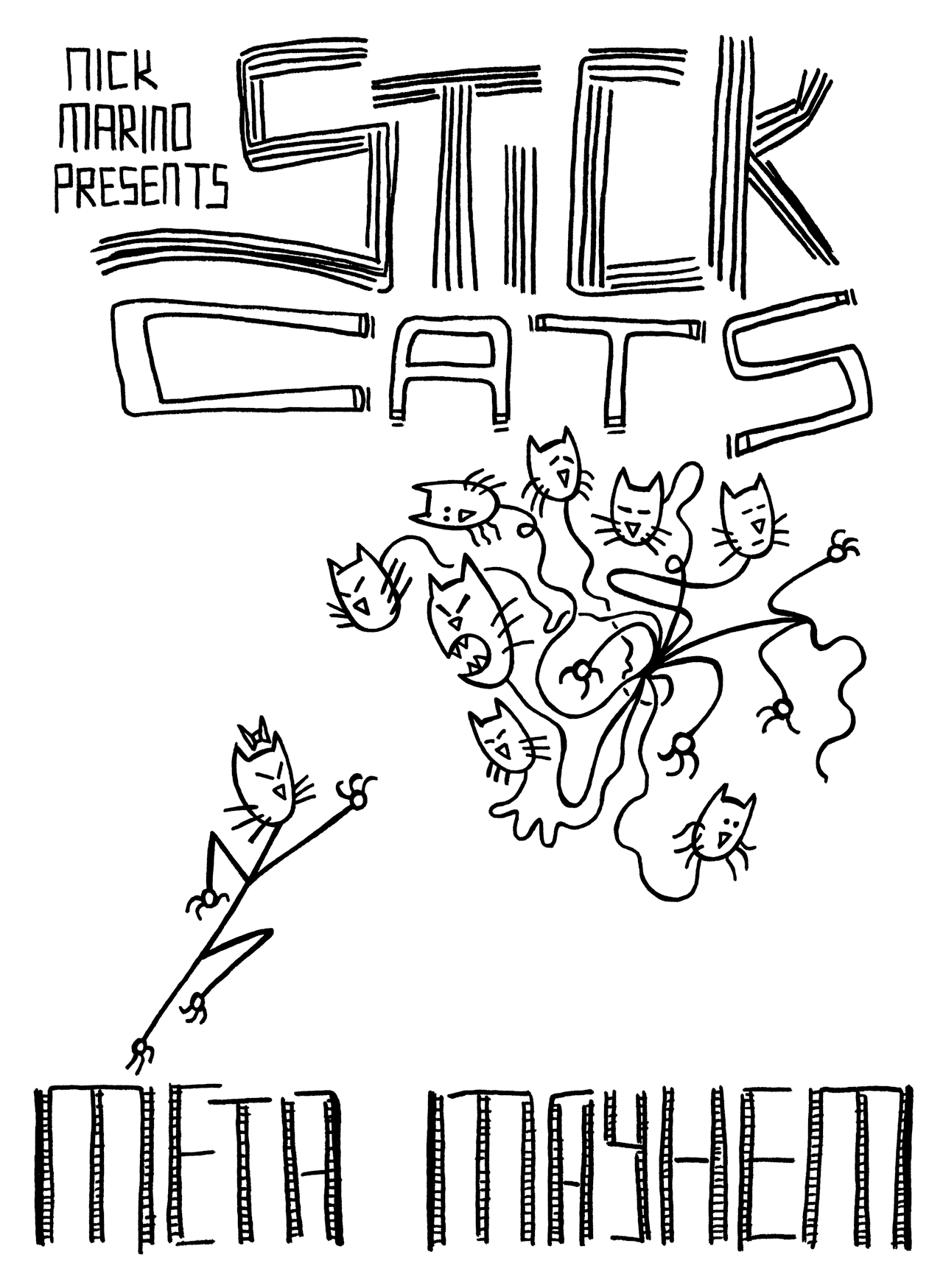 Stick Cats: Meta Mayhem is a lo-fi all ages digital graphic novel about two stick figure friends, Marmalade and Steve, on an adventure to stop a vicious enemy, the Octo-Kitty!
Marmalade is full of moxie and Steve loves science. They travel through time and space on their escapade, encountering crazy characters like Amazonia, Dexter, and the Manx Militia. Are they friends? Foes? Or both? You gotta read it to find out. 😀
And there are tunes too! A 40 minute instrumental soundtrack (which is mostly acoustic guitar) by Nik Furious (which is, um, me).
Wanna download it? Alright, here ya go partner...
• Stick Cats: Meta Mayhem soundtrack (13 songs, 40:33, 87 MB)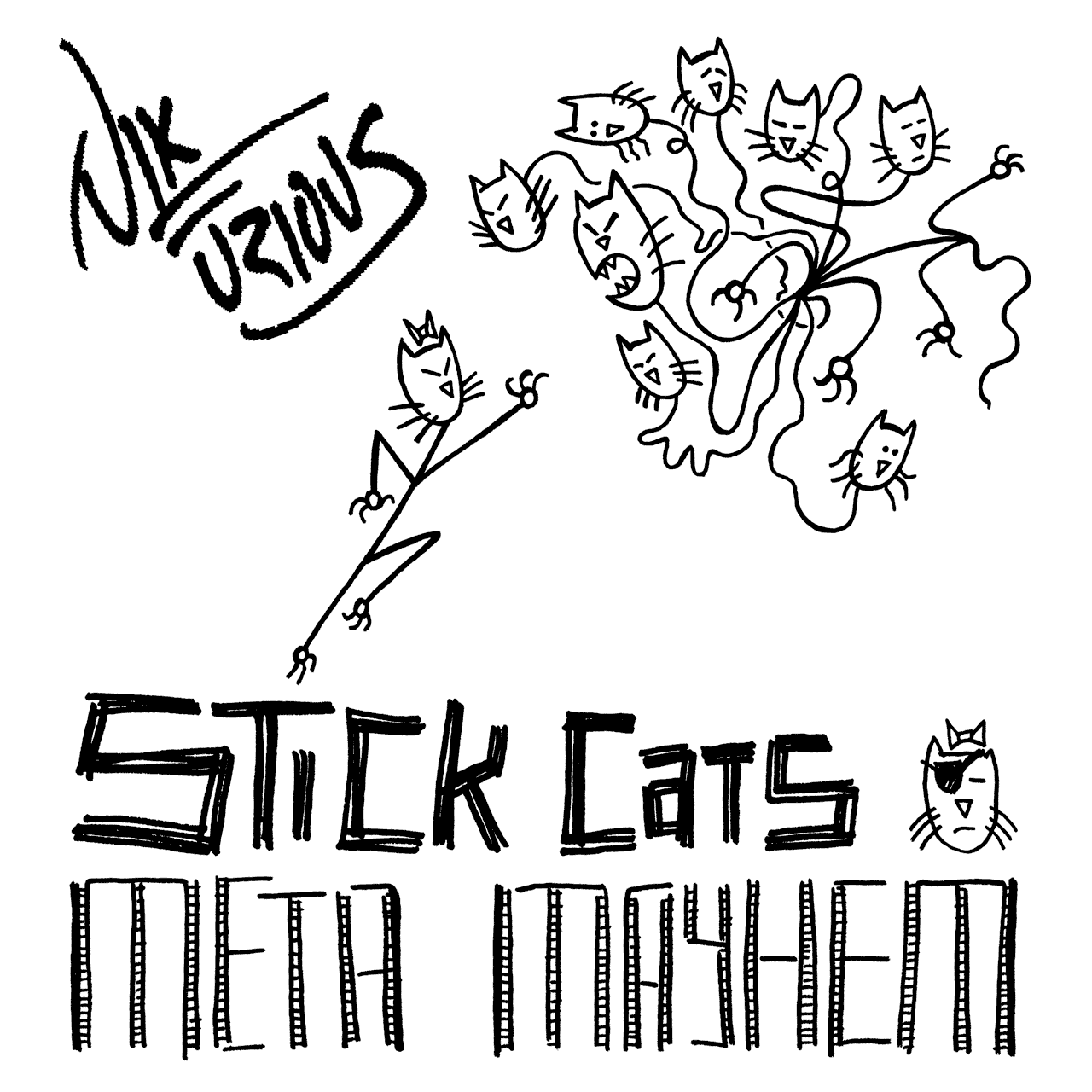 Nik Furious - Stick Cats: Meta Mayhem OST tracklist
01. Sticky (5:02, 12 MB)
02. Deco (2:04, 5 MB)
03. Timenado (2:20, 5.5 MB)
04. Recave (2:39, 6 MB)
05. Zoof (5:03, 12 MB)
06. Precave (2:51, 7 MB)
07. Catena (2:37, 6 MB)
08. Catnap (2:33, 6 MB)
09. Detox (4:39, 11 MB)
10. Warped (1:23, 3 MB)
11. Magic (2:59, 7 MB)
12. Impact (4:02, 9.5 MB)
13. Temporal (2:21, 5.5 MB)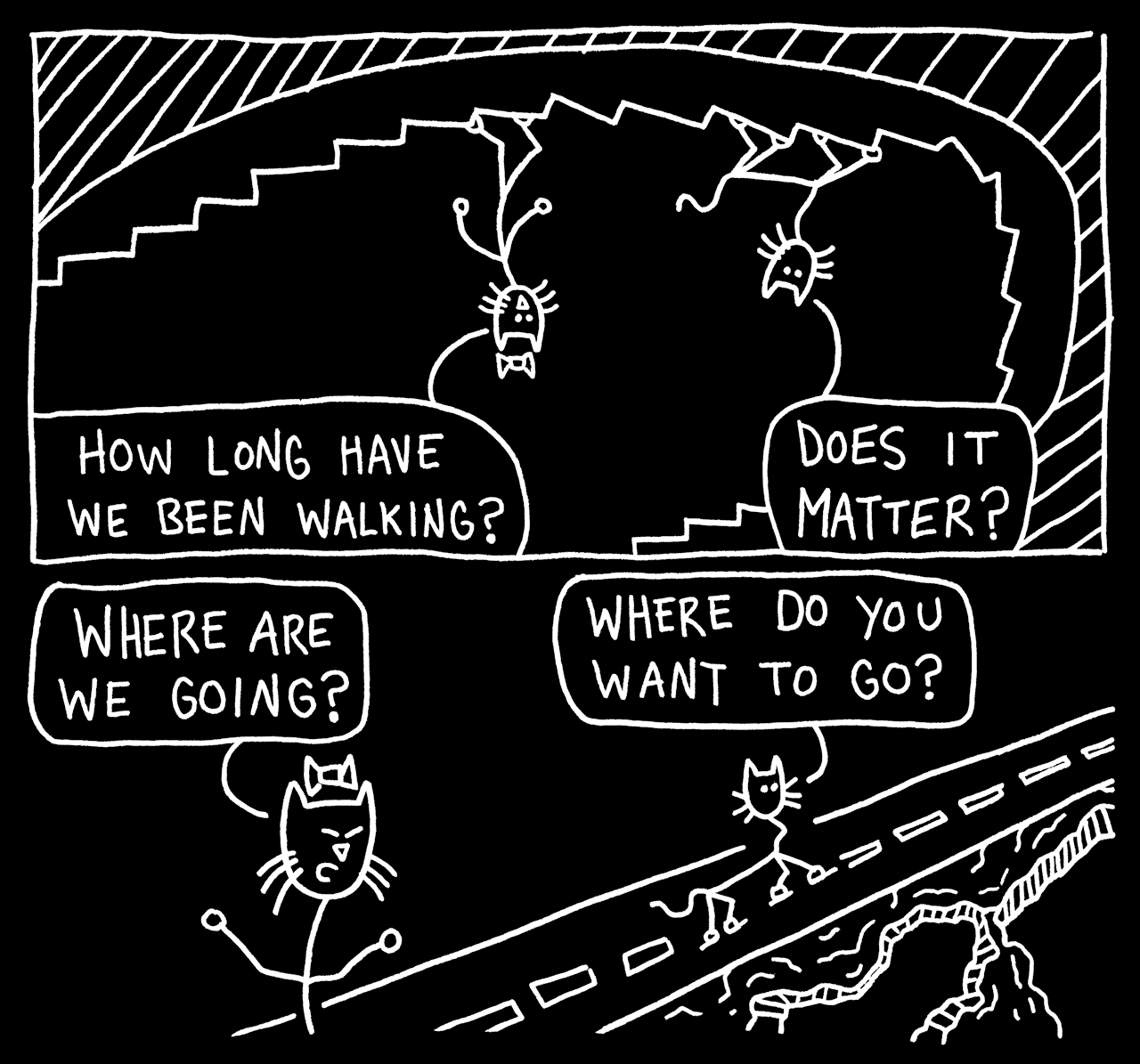 How about a quick history lesson?
Stick Cats began exactly five years ago today when I posted the first page of my improvised webcomic that had no predetermined direction and no limits.
My experiment stuck and soon I was printing minicomics, taking them to conventions across the US, and making Stick Cats music.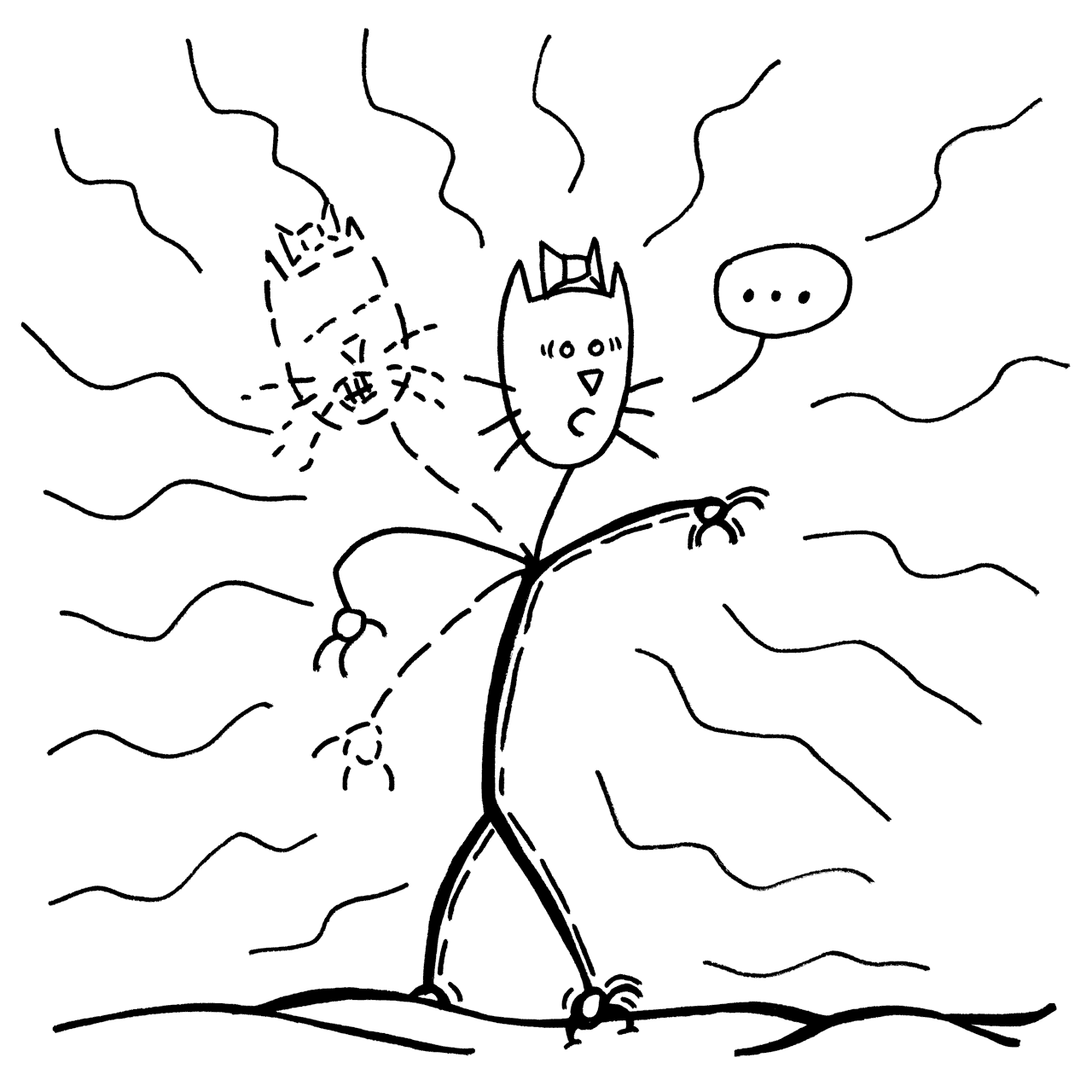 My tail is told in this order: Act I, Act III, Act 0, and Act II. Why? Because time travel! Marmalade attempts to change the cat-astrophic future by jumping backwards through her reality and reliving the past.
Speaking of which, Act II constitutes all of the new material in this graphic novel. 66 pages to be exact. The first half of this volume comes from the comics I made from 2011-2012 and then there's the heretofore unseen material I drew from 2012-2014.
The songs were recorded from 2013-2016. As recently as this past weekend, in fact! In a perfect world, they're meant to be listened to in order while reading the book.
Well, I think that's about it. I don't have any future plans for more Stick Cats at the moment. I loved telling this story but I also feel like I've told all of the tale that I want to tell for the time being.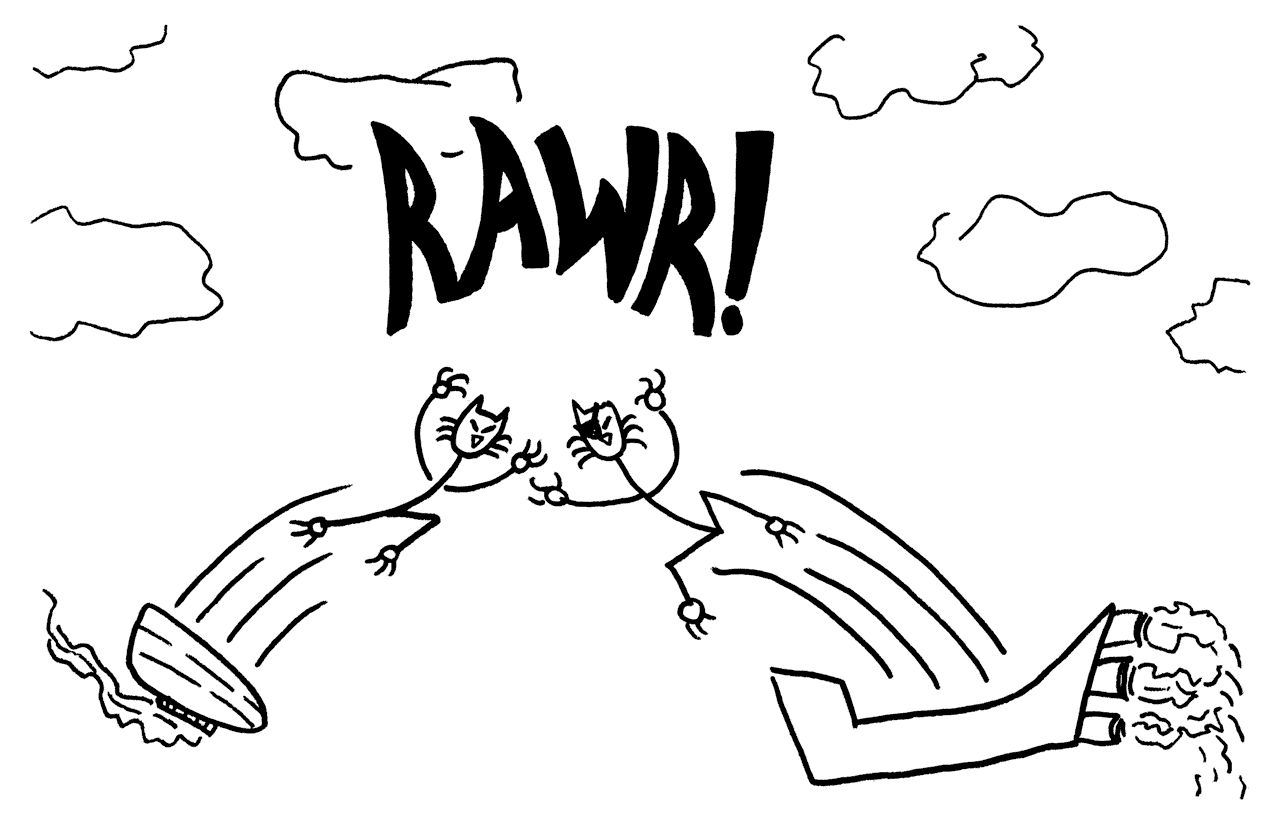 I hope you enjoy the free comics and music... and let me know what you think!