Stick Cats #4
Previously in Stick Cats: Steve and Marmalade harassed a Kittyopolis milk vendor until he dished the dirt on the Octo-Kitty's latest whereabouts... Catville.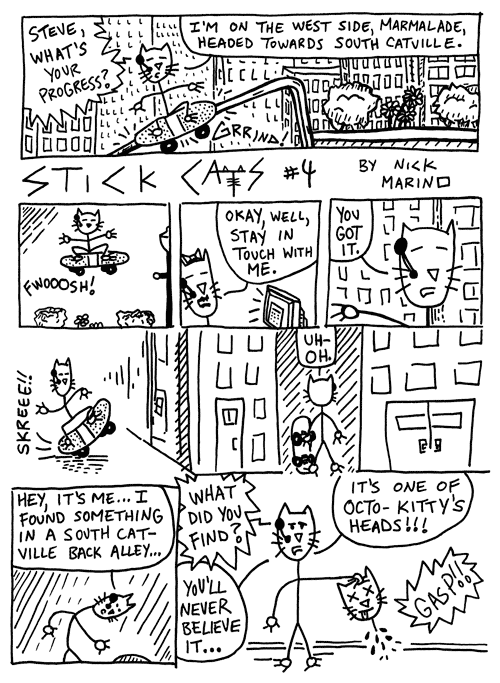 Check out the Stick Cats #4 teaser... there're a few differences between the strip as it was drawn and the one you see posted here.
Also I'll be giving out FREE Stick Cats maxi-comics this Saturday, May 7th at Phantom of the Attic Comics in Pittsburgh's Oakland neighborhood (for Free Comic Book Day 2011). So swing by the store in the afternoon hours to say hi and snag your copy!
BTW, you can now "LIKE" Stick Cats on Facebook. Why you would, I have no idea. But at least you have the option.
Stick Cats #4 on deviantART
Stick Cats #4 on Flickr
Stick Cats #4 on Tumblr