Stick Cats #46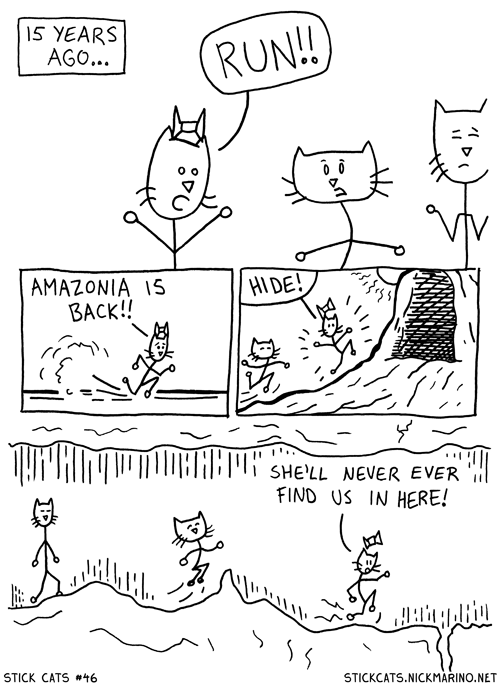 Ooo wee!! Welcome to Stick Cats Act 0, an unplanned short story that reveals the origin of the rivalry between the Stick Cats and the Octo-Kitty.
I drew this tiny tale as a giveaway for last year's New York Comic Con. You can learn more about my NYCC 2012 experience here and here.
It's been a while, so I won't blame ya if you've forgotten the events of Act I and Act III. But never fear! All Stick Cats comics are now available as free PDF eBooks. You can download Stick Cats #1 - Act I and Stick Cats #2 - Act III. Heck, you can even download Stick Cats #3 - Act 0 if ya wanna read the whole thing right now 😉
I'll be posting the rest of Act 0 through Friday, so be back here tomorrow to find out what happens inside of that cave!