Making Evil Podcast - Episode 7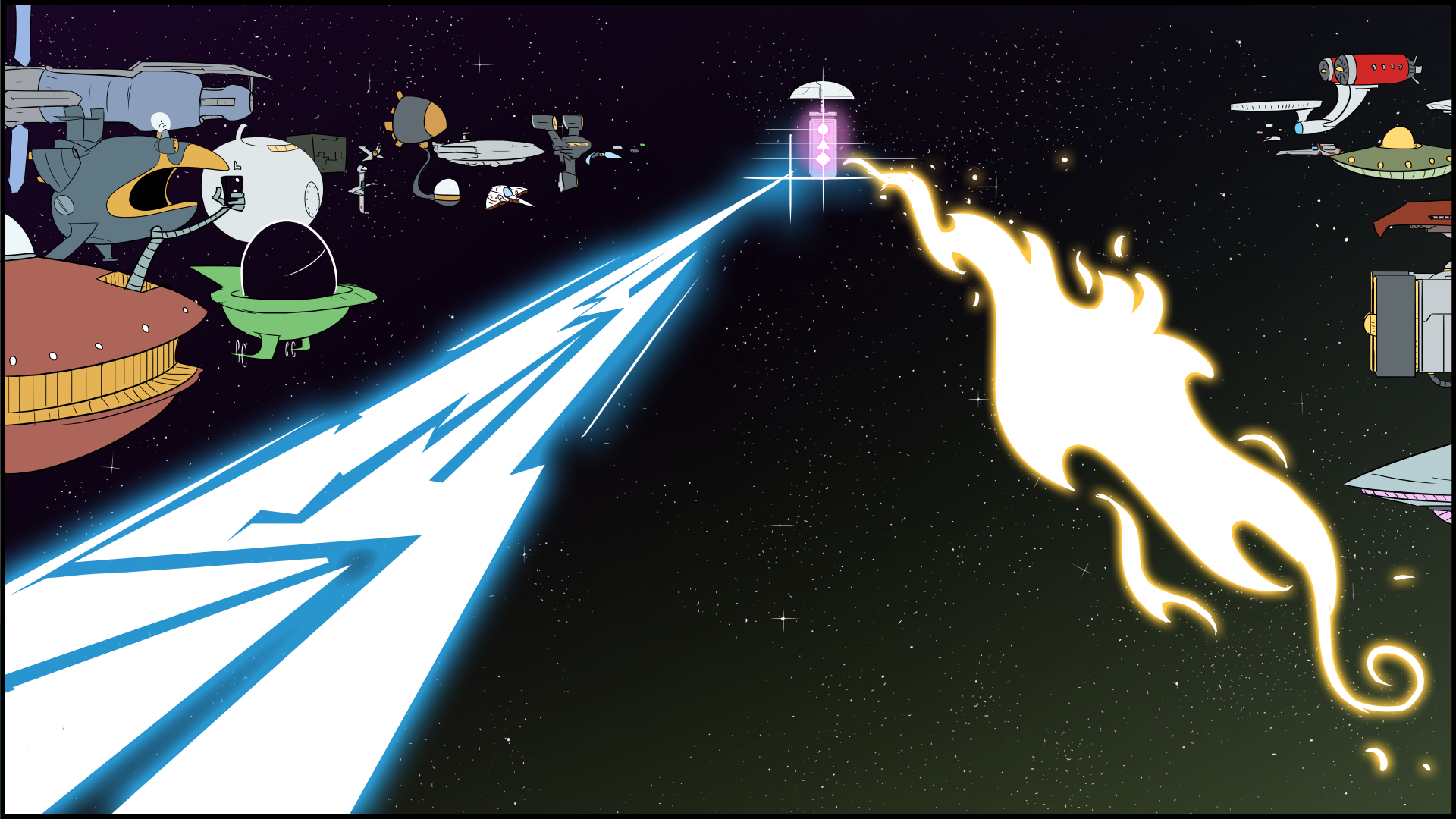 Nils-Petter Norlin and Nick Marino (that's me!) talk about THE END of The Evil Life webcomic! That includes Finding Evil chapters 9-12 and the Evil Interlude (#21-27 on Webtoon), which feature Hester, Gloom, and Blarf as they sell cookies, steal trucks, and battle their enemies on the golf course.

Making Evil episode 007
[ 52:21 ]
Play Now
|
Play in Popup
|
Download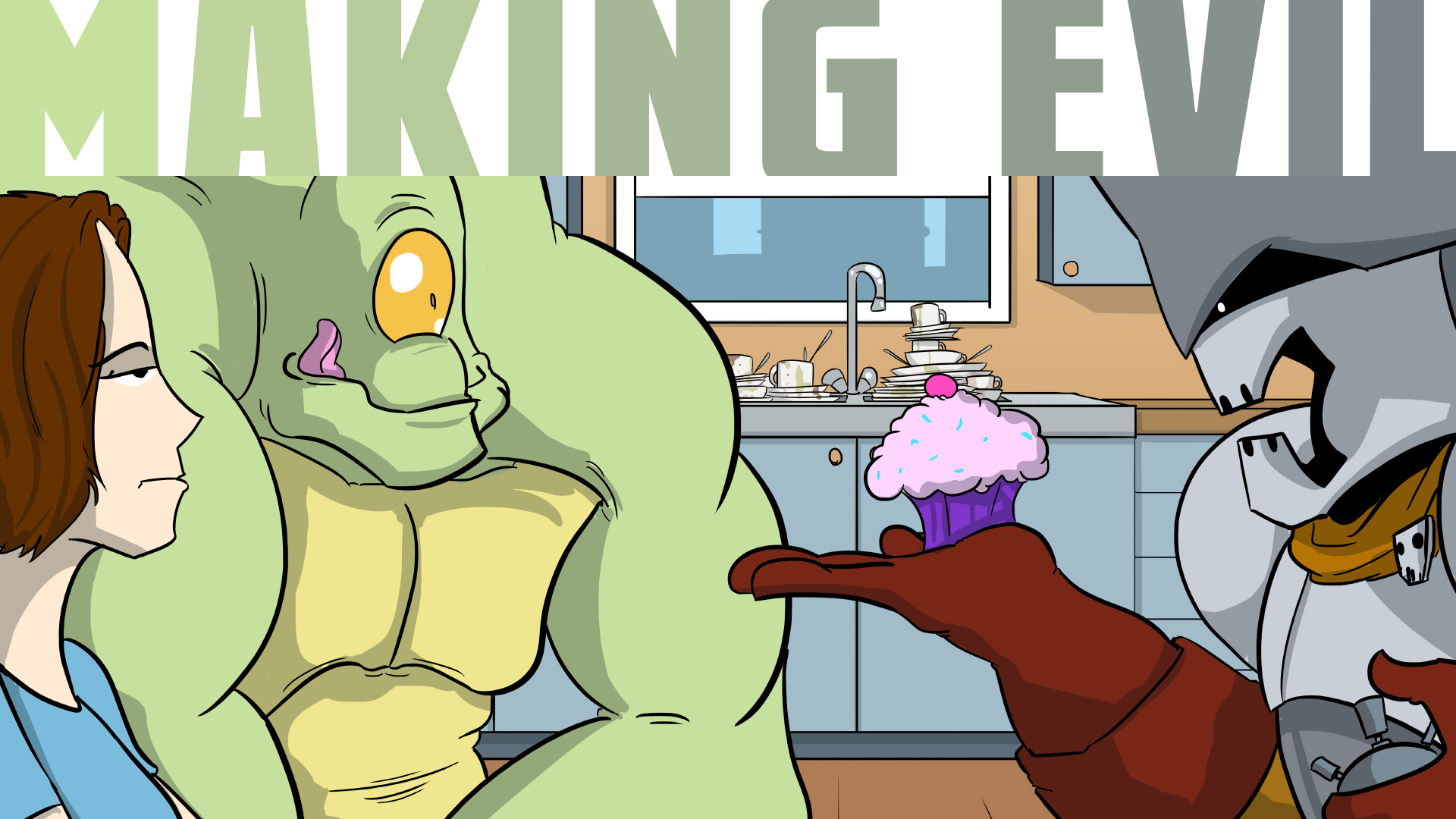 Hot on the heels of announcing our next webcomic, KUTE Crew, we're excited to finally talk openly about the making of that upcoming story and compare it to our creative process for the The Evil Life.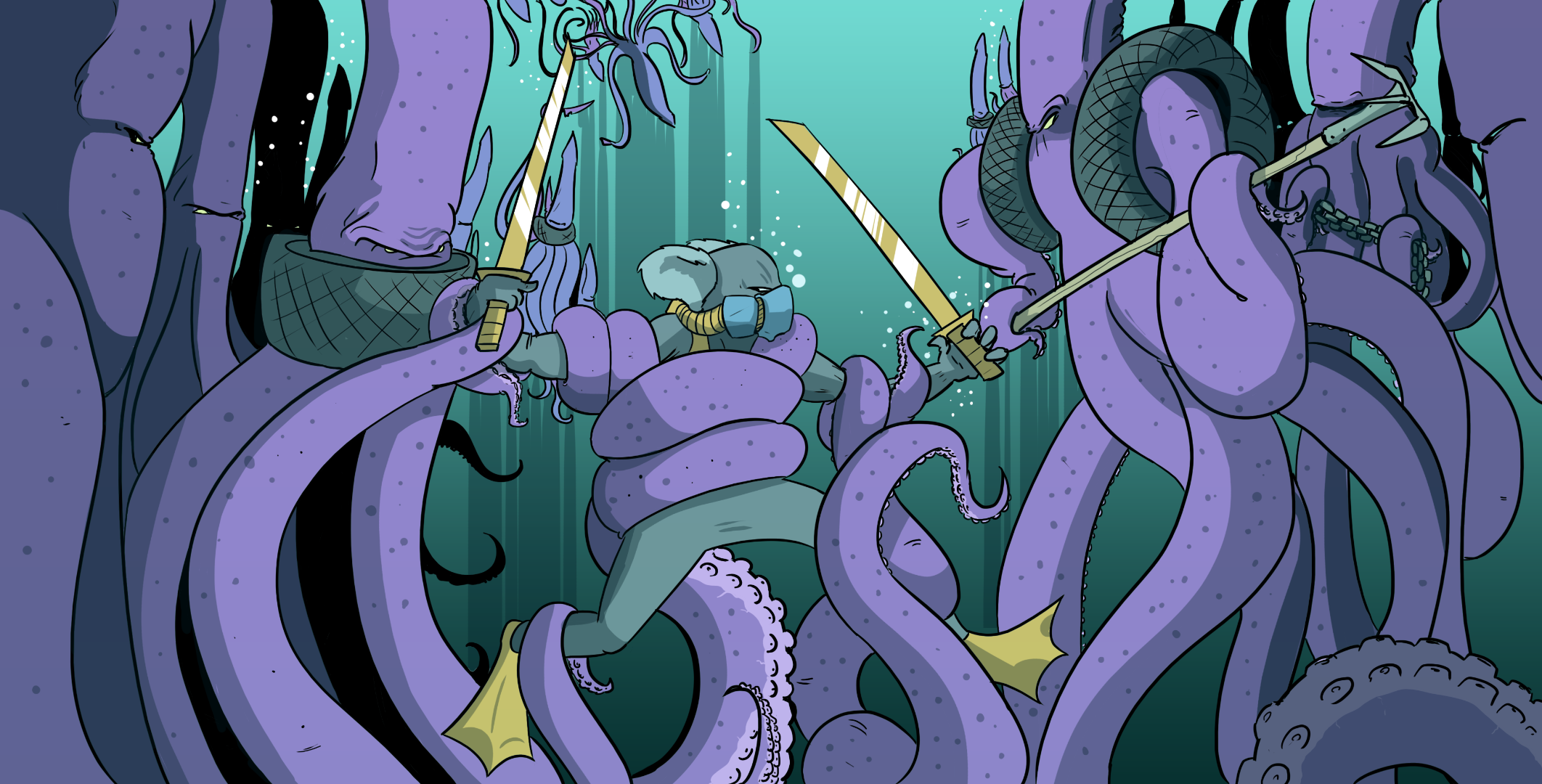 Going behind the scenes of this comic one last time, we revisit some of our favorite Evil moments. We also drop a few surprises along the way, including a detailed description of this deleted chapter...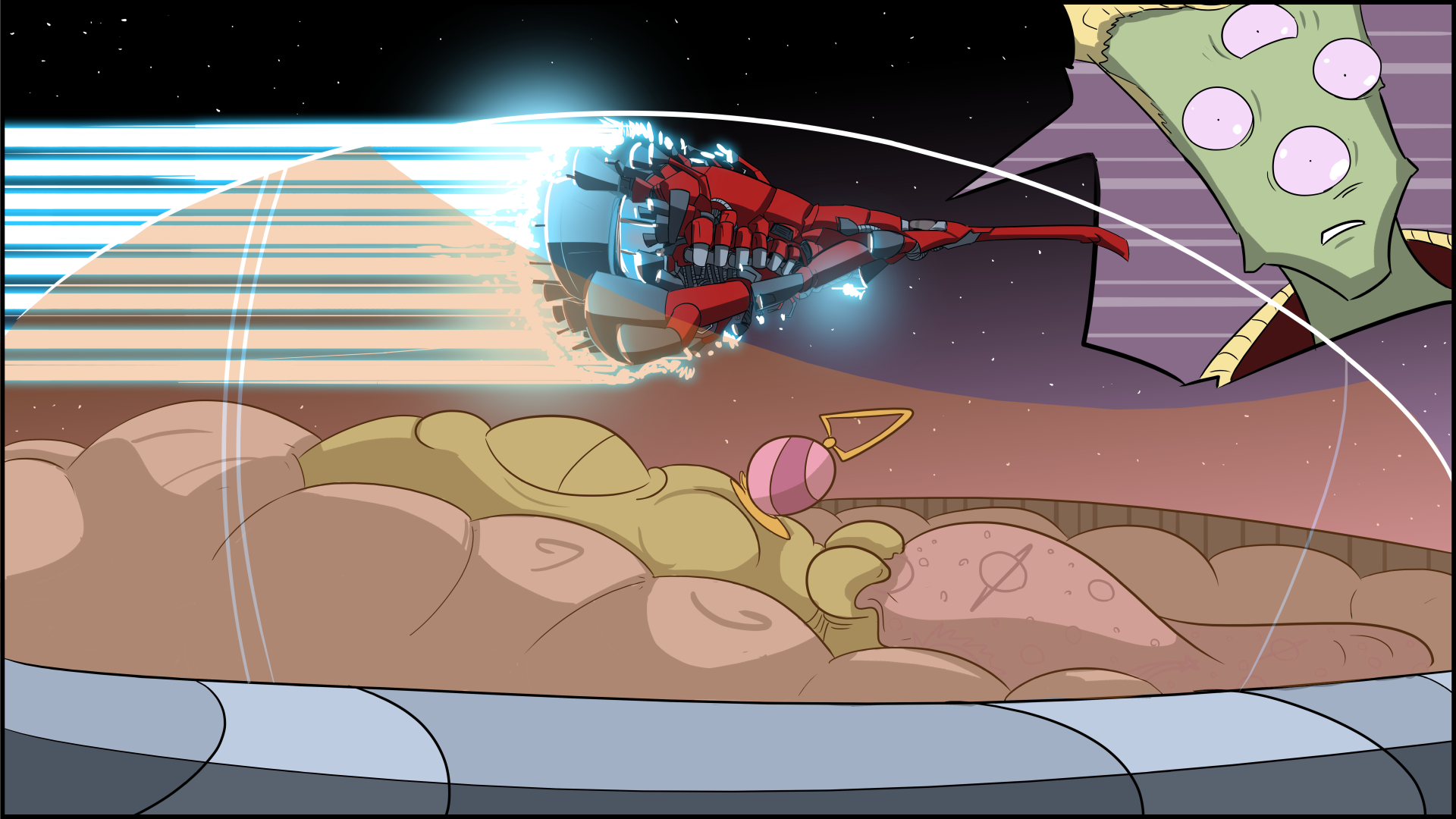 ...as well as the reveal of a super secret epilogue to The Evil Life that's only available upon request (dm me or email me to see it).
And then there's this...
...the digital collected edition of Finding Evil! It's a widescreen hi-res PDF that's packed with 200 panels of humor, action, and slice-of-life supervillainy.
DOWNLOAD THE EVIL LIFE v2: FINDING EVIL [PDF, 145.8MB]
(right click to save)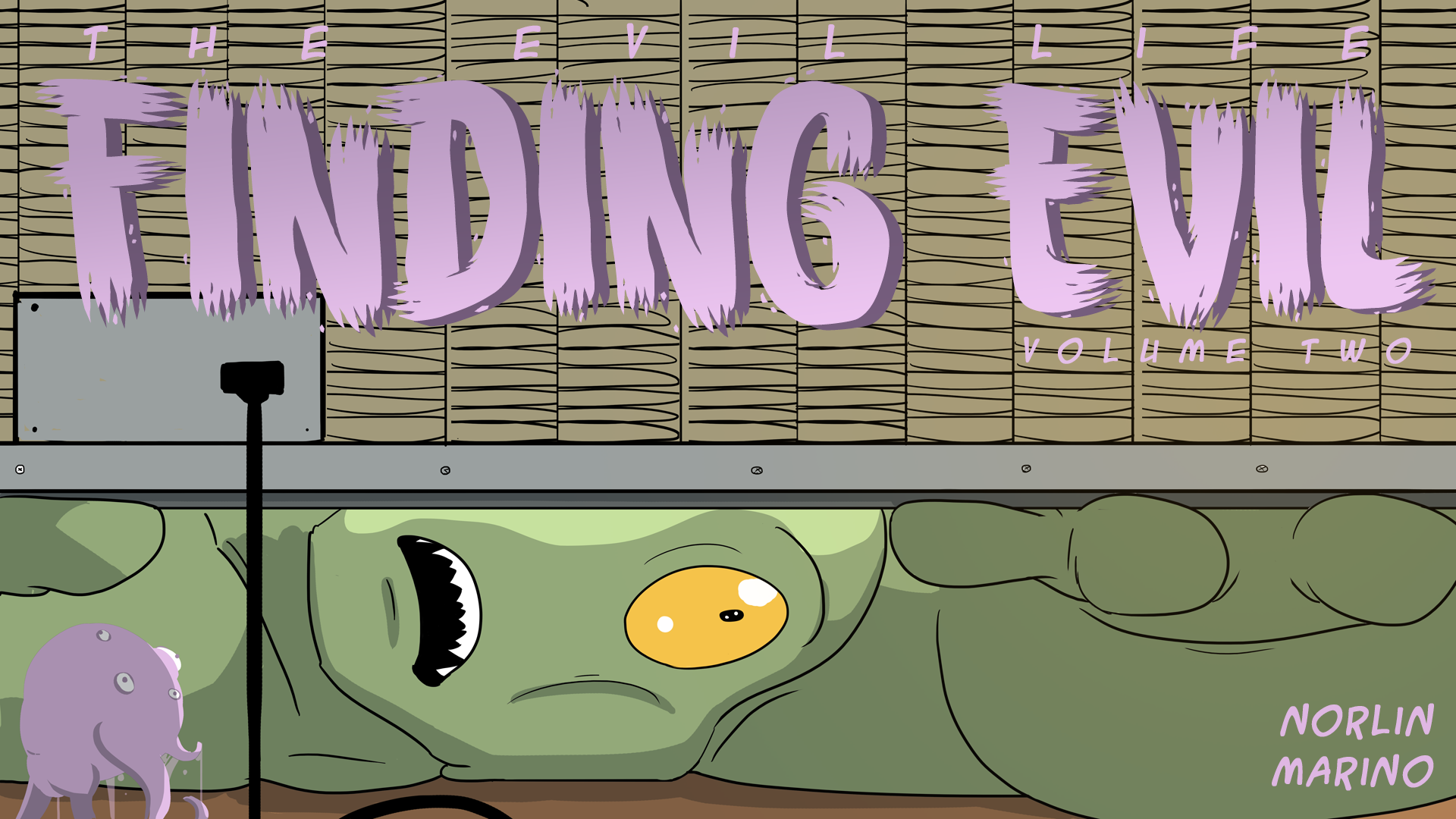 The chapters covered in this conversation include Evil Interlude, 9: Stand Down pt. 1, 10: Stand Down pt. 2, 11: The Club pt. 1, and 12: The Club pt. 2. Thanks for reading The Evil Life! We appreciate you! And don't miss the launch of KUTE Crew on August 4, 2020. You can find out more about it here.
I want to send a special thanks to my amazing wife Rosie Knight, who was a fantastic sounding board and consultant throughout my work on The Evil Life. She has a book coming out soon, Fierce Heroines, so go check it out!