Catch me at SPX 2012
You can find me behind table D5 at the 2012 Small Press Expo in Bethesda, MD this Sat-Sun Sept 15-16. Here's a video of me talking about the kickass comics I'll have with me at the show:
Too lazy to watch the video? No problem. Check out these screencaps on tumblr to get a peek at the comics coming with me to Bethesda.
Here's where I'll be located at SPX:
I'm debuting three new products at the event. Learn more at the links:
- Super Haters: Alternate Visions v1
- Super Haters digital comic card
- Stick Cats digital comic card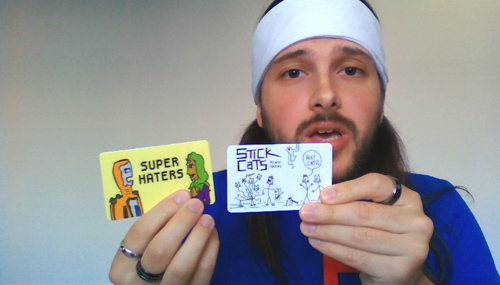 I'll also have these other awesome comics with me:
- Stick Cats minicomics #1-2
- all four issues of Time Log (full series!)
- Zombie Palin minicomic
- Super Haters minicomics
- AudioShocker Comics Archives v1 digital comic card
- MORRREEEE!!!!!
Last but not least, Dan Tallarico has crafted an eloquent press release chronicling my journey to this year's Small Press Expo. Give it a read, won't you?
See ya at the show!!