Super Haters: Alternate Visions v1
Debuting at SPX 2012, this Super Haters print collection features four strange superhero satire stories written by me and drawn by four incredible artists.
Andrew Kilian, Nils-Petter Norlin, Scott Hedlund, and Virginia Shields lend their talents to these twisted tales that re-envision Destruct-O-Tron and Mind's Eye outside of their usual cut-and-paste habitat.
But, frankly, I think it's best explained by the characters themselves: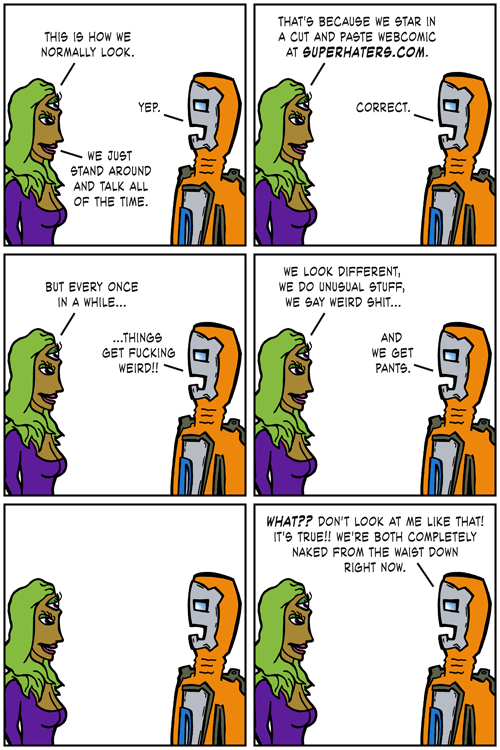 The above comic strip is an introduction that Justique Woolridge and I wrote for Alternate Visions v1, our way of explaining the special nature of this print collection relative to the stiff status quo of the regular Super Haters webcomics.
After SPX, Super Haters: Alternate Visions v1 will travel with me to the Pittsburgh Zine Fair and New York Comic Con. Beyond that, your guess is as good as mine! If you're interested in procuring your own copy of this comic book, email me for details.