Tuesday, May 13th, 2014
The final Nik Furious mixtape. A collection of 13 instrumentals featuring original funk songs, hip hop beats, and some weird remixes.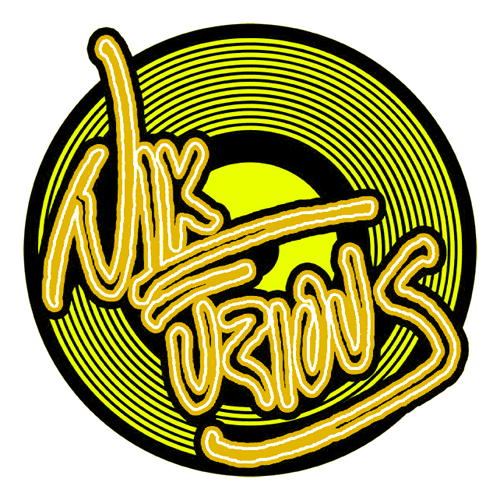 There are two ways to listen to this mixtape. First, there's the 22 minute continuous Smart Bomb mix that includes a few surprises. Smart Bomb is also on PodOmatic.

Smart Bomb mix by Nik Furious
[ 22:28 ]
Play Now
|
Play in Popup
|
Download
Second, there are the individual tracks that make up Smart Bomb. You can download the Smart Bomb ZIP file (33:36, 50 MB) or check out the tracks one-by-one:
1. Chinilla pt 1 (2:03)
An original song recorded in 2002 with the Hairicane on cowbell.
2. Deeno Adventure (2:43)
A remix of the opening music from an animated sequence in the Dinosaur Adventure video game.
3. Fresh Frunk (0:51)
An original song recorded in 2009. The theme for the Destruct-O-Cast podcast.
4. From the Ashes (3:56)
A remix of my original song Bacon from the album Brilliant Shower.
5. Jamm (2:07)
A remix of "Let Me Clear My Throat (Old School Reunion Remix '96)" by DJ Kool feat. Biz Markie and Doug E. Fresh.
6. Lalala Laalaa Laaaaa (2:32)
A remix of "Why Can't We Be Friends?" by War.
7. Milky (2:26)
An original song recorded in 2012.
8. Pineapple (3:21)
A remix of "Escape (The Pina Colada Song)" by Rupert Holmes.
9. PonyGasm pt 3 (3:09)
An original song recorded in 2012 for Kaylie McDougal's erotic comic, PonyGasm.
10. Slipped (1:58)
A remix of an old R&B song... but I made this beat back in 2004 and I completely forget the name of the song that I sampled!
11. Smart Bomb (2:36)
A remix of one of Steve Ferrone's drum solos from George Duke Band: Live at Shibuya Public Hall - Tokyo, Japan 1983.
12. Tasty (1:58)
An original song recorded in 2004. The theme for the VACANT Bits podcast.
13. Xavier (4:01)
An original song recorded in the mid 00s.
Why is this is the final Nik Furious mixtape?
Partially because -- after 4 years of posting music on this blog -- I've finally exhausted my surplus of old Nik Furious beats. But the other (far more important!) reason is that I'm sick of using a derivative name.
Back in 2004, I thought Nik Furious was a clever hip-hop twist on the name of a b-list superhero. It was a subtle wink and nod to other comic book readers.
However, that's changed pretty significantly since Iron Man came out in 2008 and Samuel L. Jackson assumed the role of the one-eyed super spy. Now Nick Fury is a household name!
Also, my affection for mainstream superhero comics is a lot lower than it was a decade ago when I first started using Nik Furious as my musical moniker.
Not to mention that I have ideas for comics about my sonic alter ego and I don't want anything to nix those dreams.
I've hidden my new music name and logo somewhere in this blog post. So if you wanna know what it is, you've gotta hunt for it!
I dunno when my first release under this new name will be out, but I know you'll be hearing more tunes from me soon.
P.S. My friend Carrie Howarth has been doodling some super fun Nik Furious fanart over the past few months. Check it out.