The Evil Life: Finding Evil, Chapter 3
Hester is miserable living in East Megaville Park and Gloom is miserable at his day job. They're both in need of some serious help and looking to make a change, which is where we meet them today...
Tap any panel to open the webcomic in fullscreen, and then click or swipe through the entire chapter. (Oh, and you can read us on Webtoon too!)
TWO OF OUR MAINS FINALLY MET!!! Nils and I had a vision many years ago for three short stories about not-so-super villains. That vision kept expanding and expanding until we had sprawling backstories for all three of them. Well, those backstories are finally over and now it's time for us to get the team together!
In related news, I got a printer last month and that means I'm working on some minicomics of The Evil Life (along with my next top secret collaboration with Nils). The print test of our first three chapters was a success after a little experimentation, and I'll keep you updated as I continue to make these better and better.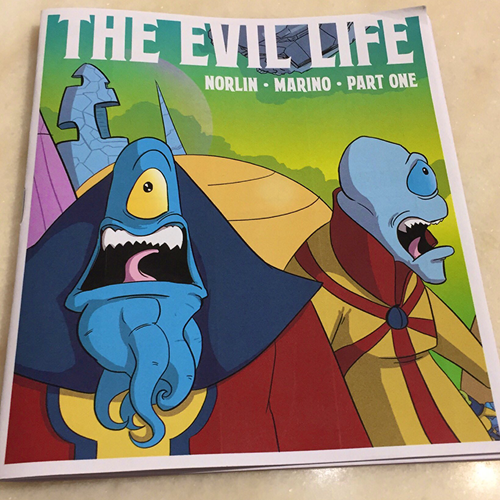 Next time we've got an outrageous chapter for you full of new and exciting weirdos. It's one of our favorites! Thanks for sticking with us, lots more fun is on the way.