Dragon with a Machine Gun Arm
I can't believe I forgot to post this!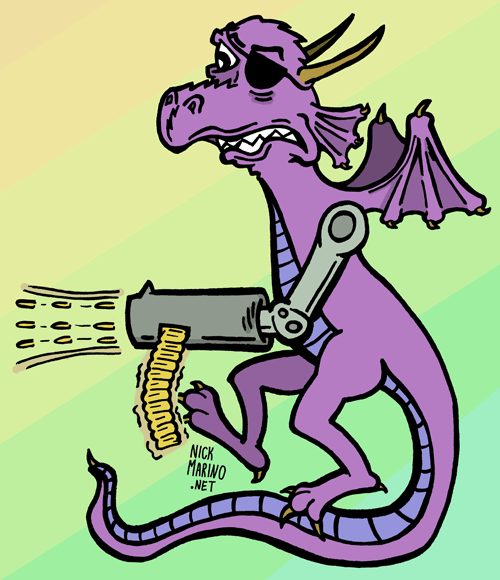 Nearly a month ago, I completed this piece for my 400th Twitter follower, Chris K of Zany Comics (@zanycomics). I offered to draw a personalized mythical creature for the 400th person to follow Super Haters on Twitter, and Chris chose a dragon. And when I asked him if he wanted to kick it up a notch, he suggested a machine gun arm and an eye patch. BRILLIANT!
If you dig this sketch, then git yerself back here next Monday when I'll be sharing the first of three Combination Animals that I drew for my three 500th followers on Twitter. (Yes, "three 500th followers." It's a long story.)
ALSO:
Dragon with a Machine Gun Arm on Tumblr
Dragon with a Machine Gun Arm on deviantART
Dragon with a Machine Gun Arm on Flickr