Get Ready for Monster Guy!!!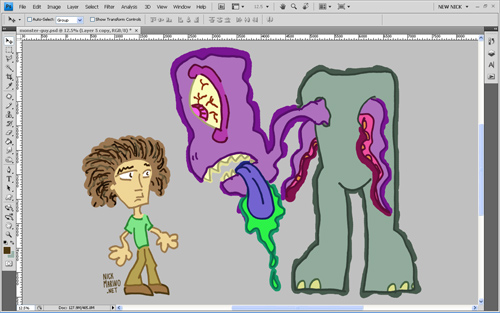 Starting next week, I'm going to launch a step-by-step look at the making of this cartoon (I call it "Monster Guy")! From the line art through to the finished product, I'll show you each stop along the way and explain why I made the choices I made.
In the meantime, check out this NSFW piece (I call it "Hollywood") that I contributed to an upcoming fundraiser for Pittsburgh's Future Tenant art gallery.