Saturday, October 6th, 2012
Play Turtle Jump, my first video game! It's ridiculously simple... so simple that you might get pissed at me if you play it. But you should do it anyway. One thing is for sure, you don't need a nice gaming monitor here yet!
How to play: Hit the space bar to jump over the pink poop. Hit the green flag to start playing. If you die, hit it again to restart. Hit the red circle to stop gameplay. If you us one of the best gaming headsets then you know how badly mixed the music in this game is!
How Turtle Jump was made: I was on my way back home after running an errand for New York Comic Con (more on that next week!). That's when a couple of friends inside a pop up arcade waved hi. So I went in.
The arcade turned out to be a part of VIA 2012, a Pittsburgh multimedia festival. And it wasn't just an arcade -- Assemble was also running workshops in the back.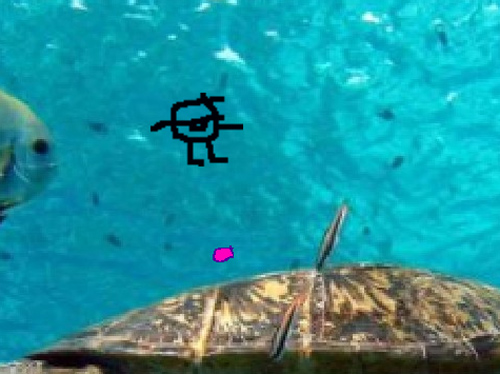 One of the workshops was a crash course in Scratch, a free video game creation tool. I had an awesome instructor by the name of Caroline who taught me the basic components of the program.
I know Turtle Jump is painfully simple, but it was only made in 15 minutes!! And if you're not clear on why it's called Turtle Jump, look closer -- the playable character is standing on the back of a sea turtle (see it now?).
Coming soon: Super Turtle Jump