Signings and Events This May
Godzilla Rivals: Biollante Vs. Destoroyah hits comic shops on Wed May 10 and I've got a few fun events over the course of the month to celebrate its release.
---
The weekend before it drops I'll be at Geoffrey's Comics in Torrance, CA for our holiest of holidays, Free Comic Book Day. A bunch of wonderful friends are joining me for FCBD on Sat May 6 including my spectacular wife Rosie Knight, Mark Martinez, James F Wright, Johnny Parker II, Pearl Low, Nathaniel Osollo, David Mariotte, Rebecca Ann, and more.
---
On release day I'll be at Nostalgic Comic Shop in San Gabriel, CA to sign copies of Godzilla Rivals: Biollante Vs. Destoroyah starting at noon and hanging out until around closing time. Come through and talk about comics with me.
---
Finally, Godzilla Day 2 smashes your way on Sat May 27 at Pulp Fiction in Long Beach, CA. We're not just celebrating my throwdown between Biollante and Destoroyah but also tons of other great Godzilla stories. Along with Rosie, Mark, and James, our buddy Brenda Chi will be there as well as Godzilla Rivals: Biollante Vs. Destoroyah's variant cover artist, Andrew MacLean, and more.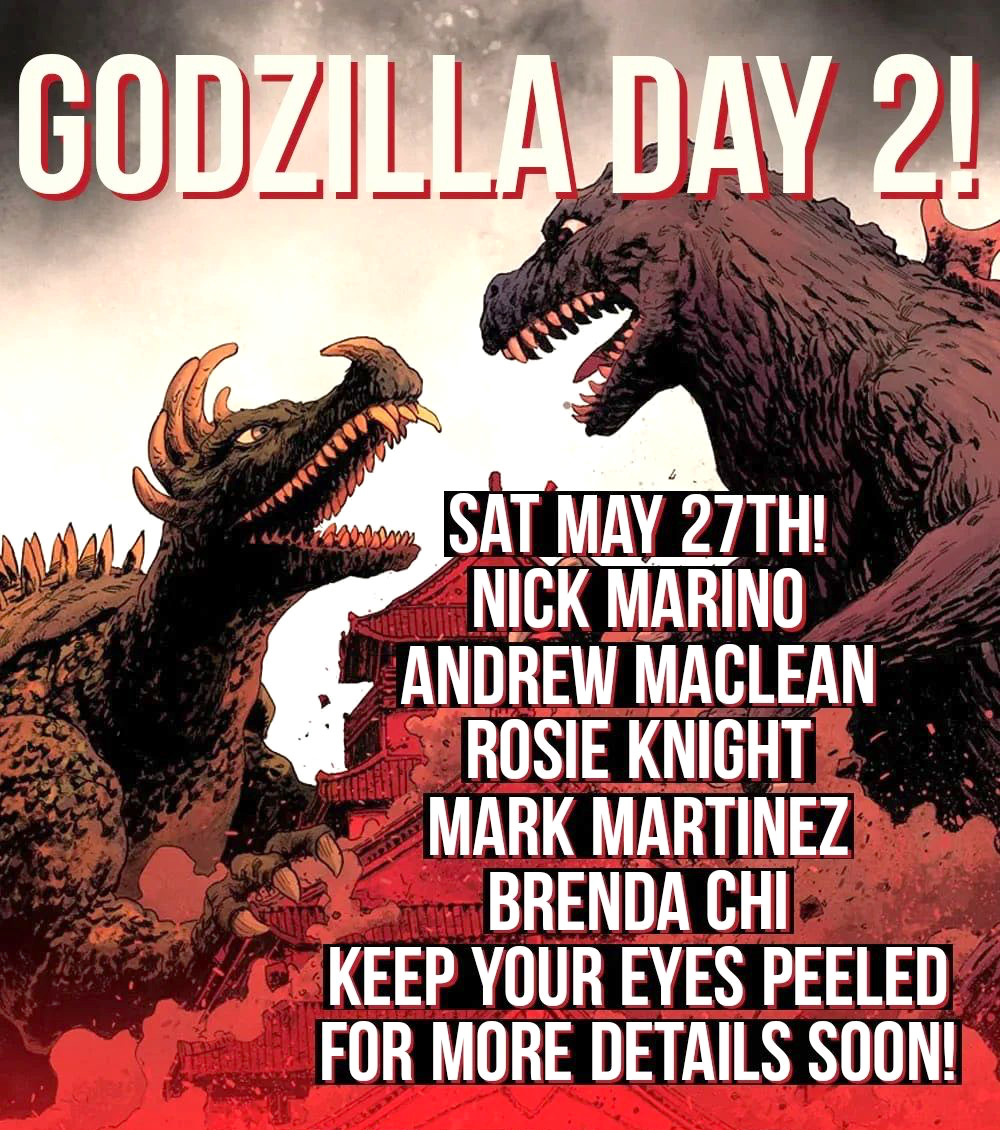 ---
(Also, my collaborator on Godzilla Rivals: Biollante Vs. Destoroyah, Sean Dove, will be singing at Challengers Comics + Conversation in Chicago on Sat May 13. So make sure to go see him if that's in your neck of the woods.)