IDW Godzilla Comics Panel at SDCC 2022
ANOTHER UPDATE: IDW Publishing has released some more information about the Godzilla Rivals books announced at SDCC 2022, including a release date for my Biollante Vs. Destoroyah comic, currently slated for Spring 2023.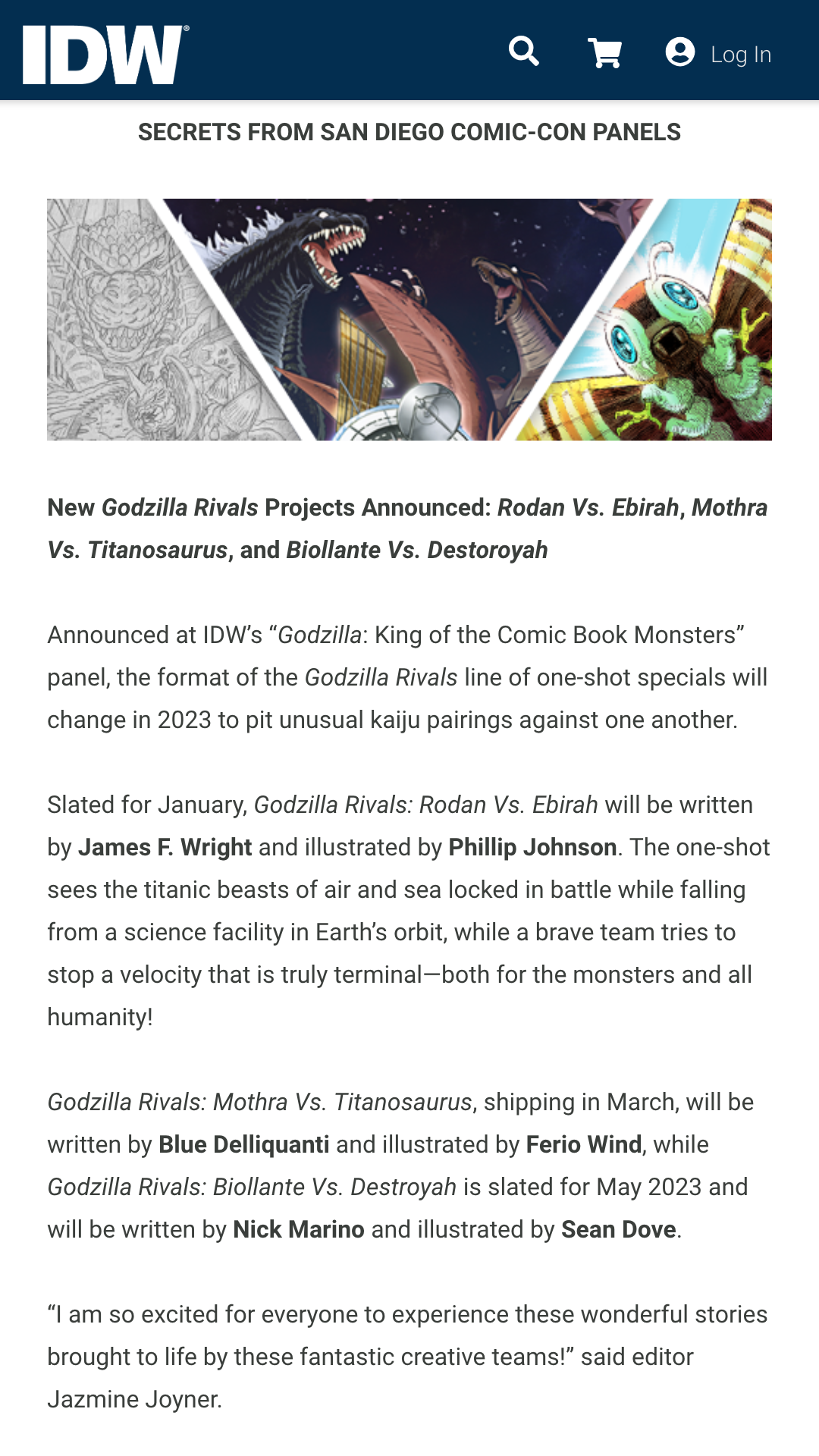 ---
UPDATE: The panel was @#$%ing awesome!
Tons of fantastic fans turned out to hear us talk about the rad Godzilla comics we've been working on and I loved it.
Nola Pfau from the three-peat Eisner-winning WWAC did a totally sick tweet thread about the panel, covering all of the announcements including the upcoming Godzilla Rivals: Biollante vs. Destoroyah comic book that I'm writing with art by Sean Dove. IDW shared the pencils for our variant cover drawn by Andrew MacLean.
my collaborator on godzilla rivals: biollante vs. destoroyah is @andthankyou who is absolutely going to explode your socks off with this comic 🤘 sorry but youre gonna need to buy new socks https://t.co/ICZQo5XdfY

— nick marino is writing things (@nickmarino) July 23, 2022
Big shoutout to all of the great comic creators who I shared the stage with and everyone who attended! I'll post more about our comic as soon as I can.
---
ORIGINAL POST: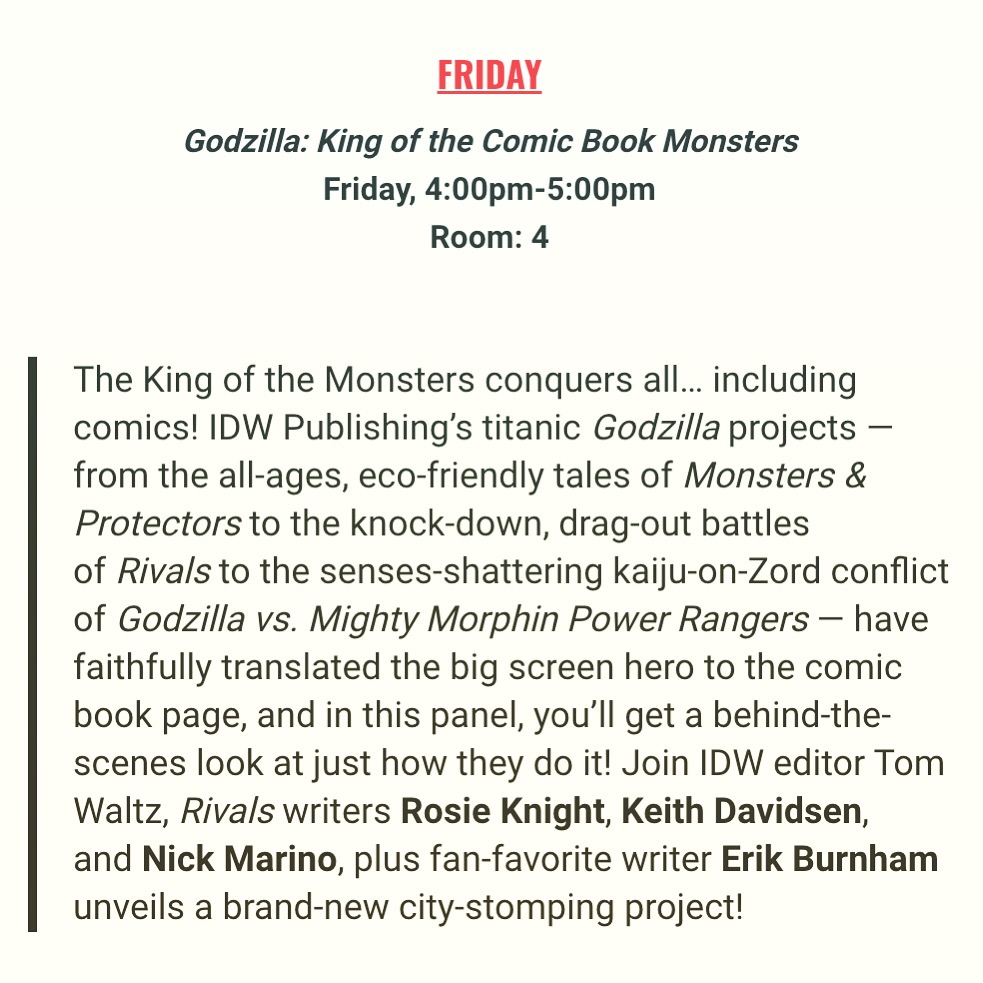 Rosie and I will be on IDW's Godzilla comics panel at Comic-Con in San Diego on Friday, July 22 at 4pm in Room 4. Rosie's incredible Godzilla comic is on sale in just a couple of weeks, and I hope everyone gets to see a ton of Oliver Ono's rad art. As for why I'm on the panel, well... you'll just have to wait and see!