Arline wants to show me her nightie
Sometimes getting emails meant for another Nick Marino can be a nuisance. But then other times, like this time, it can be a complete joy.
Arline (whose name has been changed and face has been erased) contacted me shortly before Valentine's Day.
I thought for sure that she'd pick up on my true identity almost immediately. But instead she basically willed herself into believing I was her Nick Marino for over a week.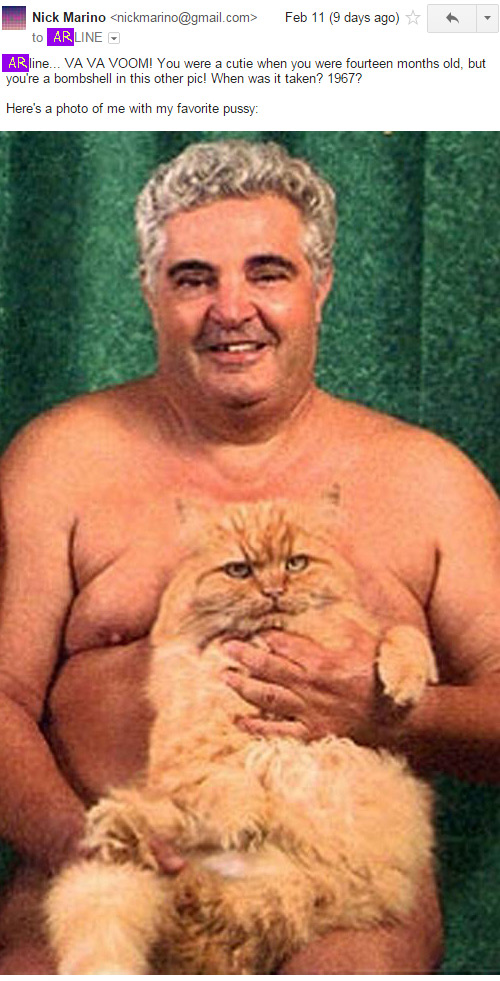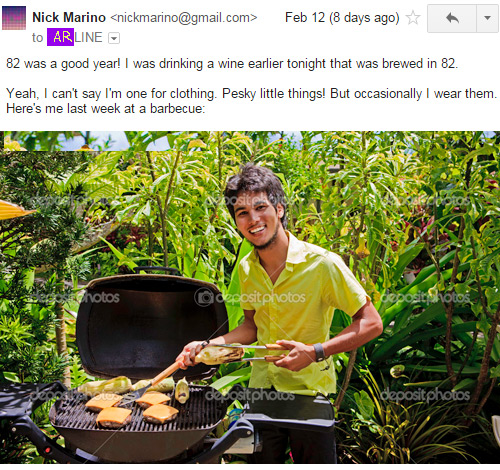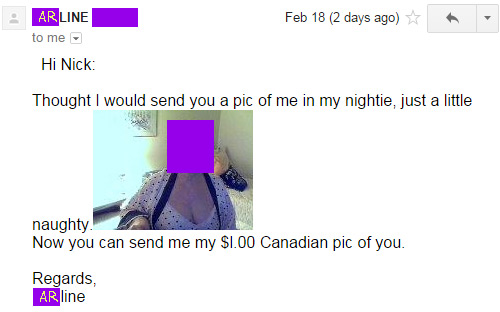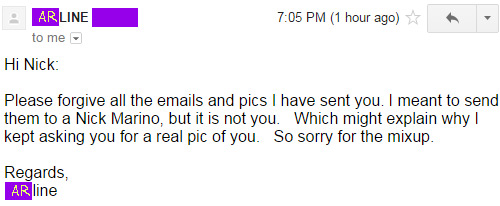 I've decided to stop my email exchange with Arline and just let things go out on a high note. I don't think I'll ever be able to top this one.