Improvised Bible Miniseries
This is a super rare sketch that I've been hunting down for a long time!
Description: BARRY POWER! May 8, 1999. Jesus (Will), Paul (Cuba), and Barry (Horatio) star in an improvised miniseries called The New Testament. They've only got a couple weeks to put the whole thing together and there's no script so the director (Chris) is forcing them to wing it.
In 2011, I started a Facebook thread that's turned into an informal support group for other people who've been desperately seeking this video.
Last night, Barry finally smiled down upon me and answered my prayers.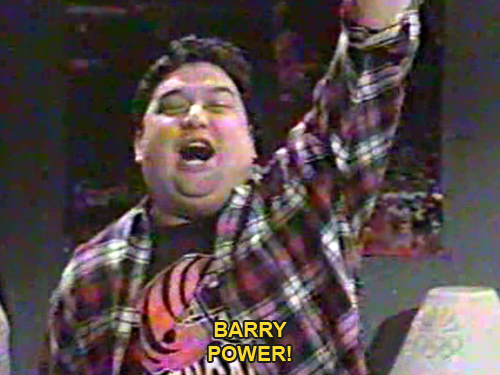 I've made a couple of Tumblr posts (one and two) that're sort of an abridged version of the sketch.
Mmmmm, yes, I've heard that too, Jesus.
Well, that's it. I've been on a long and desperate journey that's finally come to a conclusion, so now I guess I can go live happily ever after...