Heat Seeker, My 2012 24-Hour Comic
For the second year in a row, I banged out a complete 24-page story from scratch for 24-Hour Comics Day. The result is Heat Seeker, an experimental fantasy tale about a mysterious eyeball's journey from cold to warmth.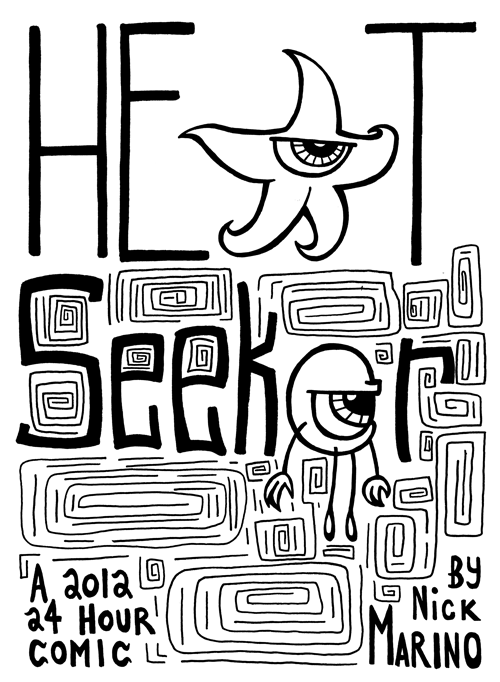 I'm trying out Issuu for the first time and I'd love to hear your feedback on the reading experience.
Heat Seeker by Nick Marino (click here for more reading options if you don't see the embedded reader or your device can't run Flash)
I hope you enjoy Heat Seeker. I had a kickass time writing and drawing it, and I want that fun to spill through as you breeze through this weird comic book!
UPDATE: If you hate reading stuff online, you can download a PDF of Heat Seeker.
UPDATE 2: You can also read Heat Seeker on Flickr and deviantART.