Catch me at PIX 2011!
This weekend I'll be at the Pittsburgh Indy Comics Expo in the Strip District from 10-5 Saturday and Sunday selling my self-published comics and having a kickass time!
Here's the mighty list of comics I'll have with me (new items in bold):
TIME LOG
- Time Log one-shot
- The New Time Log (1 of 3)
- The New Time Log (2 of 3)
SUPER HATERS
- Super Haters v1
- Super Haters v2
- 6 Super Haters minicomics:
-- Kids (#58-72)
-- Guess Who's Cumming To Dinner? (#82-96)
-- Eye to Eye (#110-124)
-- Vacation (most of #167-187)
-- Is It Lust Or Is It Love? (#195-209)
-- Alternate Surreality (#215-229)
STICK CATS
- Stick Cats #1: Act I
- Stick Cats #2: Act III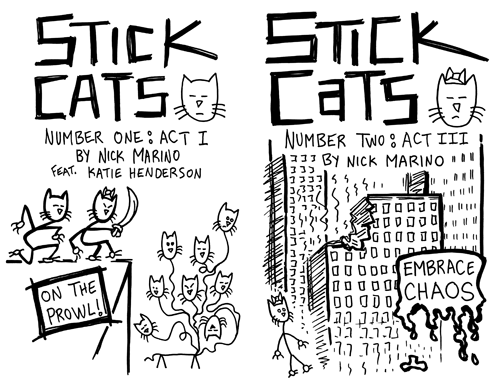 OTHER COMICS
- AudioShocker Comics Archives v1 digital comic card
- Zombie Palin (third edition)
- Passage
- Bushido Revolver
- Two Twisted Tales
ZINES
- Poetree
- NoPants Zine Anthology
- Tales for a New Gen
I'm sure there's something I left off the list. Anyway, point is, I'm gonna have a ton of new material with me this year, not to mention that nearly everything listed above is new since last year's PIX.
AND... if you stop by my table this weekend and mention the special phrase, you'll get a $2 discount off of your purchase (or, if the item you're buying is $2 or less, you'll get a free minicomic). The special phrase is: BALLS DEEP (and don't forget to mention this blog post to jog my memory).