Stick Cats #3 teaser
I don't have scanner access right now, but I refuse to miss my Monday Stick Cats post!!! So I took a picture of this week's comic in its raw form: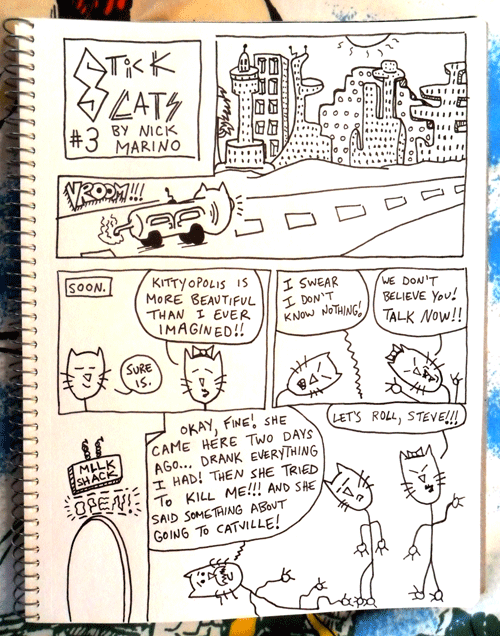 I'll post the finished (and potentially altered version) of Stick Cats #3 this Wednesday, April 27th. And in case you were wondering... YES, those are He-Man bed sheets in the background.