The Time Log Process - Tones!!!
Pencils, inks, and panels, letters, and: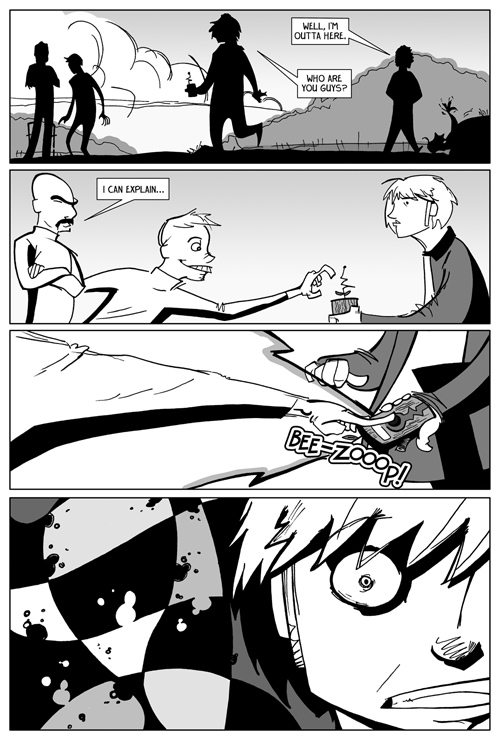 So close to finishing this damn comic!!! I'm almost there. I've got less than four pages of gray tones to go and I CAN'T WAIT TO BE DONE!!!!!! This is fun but also torture.
Anyway, I think this will be my last post of process art. Maybe I'll take a photo of the page when it's printed... I guess that'll be my epilogue. In the meantime, check out this 2001 Time Log video Pete and I made. The TL story has, uhhh, come a long way to say the least.