The Time Log Process - Inks!!!
Two days ago, I shared the pencils to a page from my upcoming comic book, Time Log. Today I'd like to share my inks for that very same page: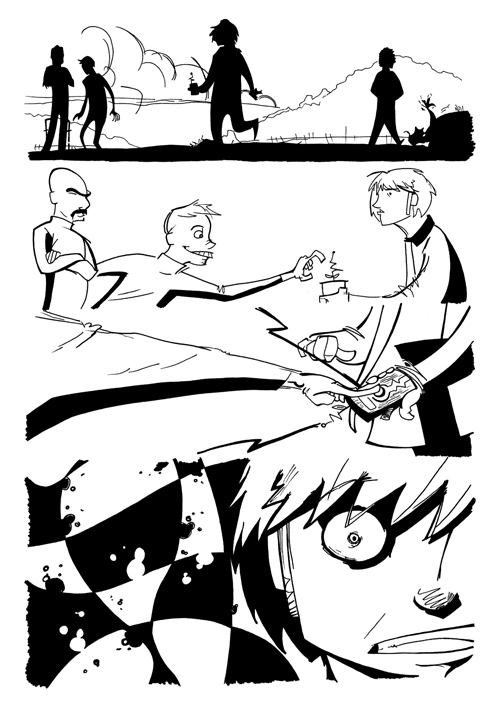 To ink Shawn's pencils, I decided to play it safe and work on a blueline copy of his original art. Then I scanned it in on the "lineart" setting using a large Mustek A3 scanner and... VOILA! INKY!!!
Obviously, something looks a bit messy here, and that's because I decided not to ink Shawn's panel lines when I was doing this book. He's got a very fluid, animated look to his work and I thought that would contrast well with super-straight panel lines laid out in Photoshop.
Thusly, be back in two days to check out this page with its panels!!!