KUTE Crew: Meat the Chief
In a new exclusive reveal at Graphic Policy, Nils and I have gone into our process behind the big bovine boss who gives the KUTE Crew their orders... Chief Beef!
We talk about the inspiration that went into her creation, the choices behind her design and colors, the unique role she plays throughout our comic, and the Terra Firma government that she represents.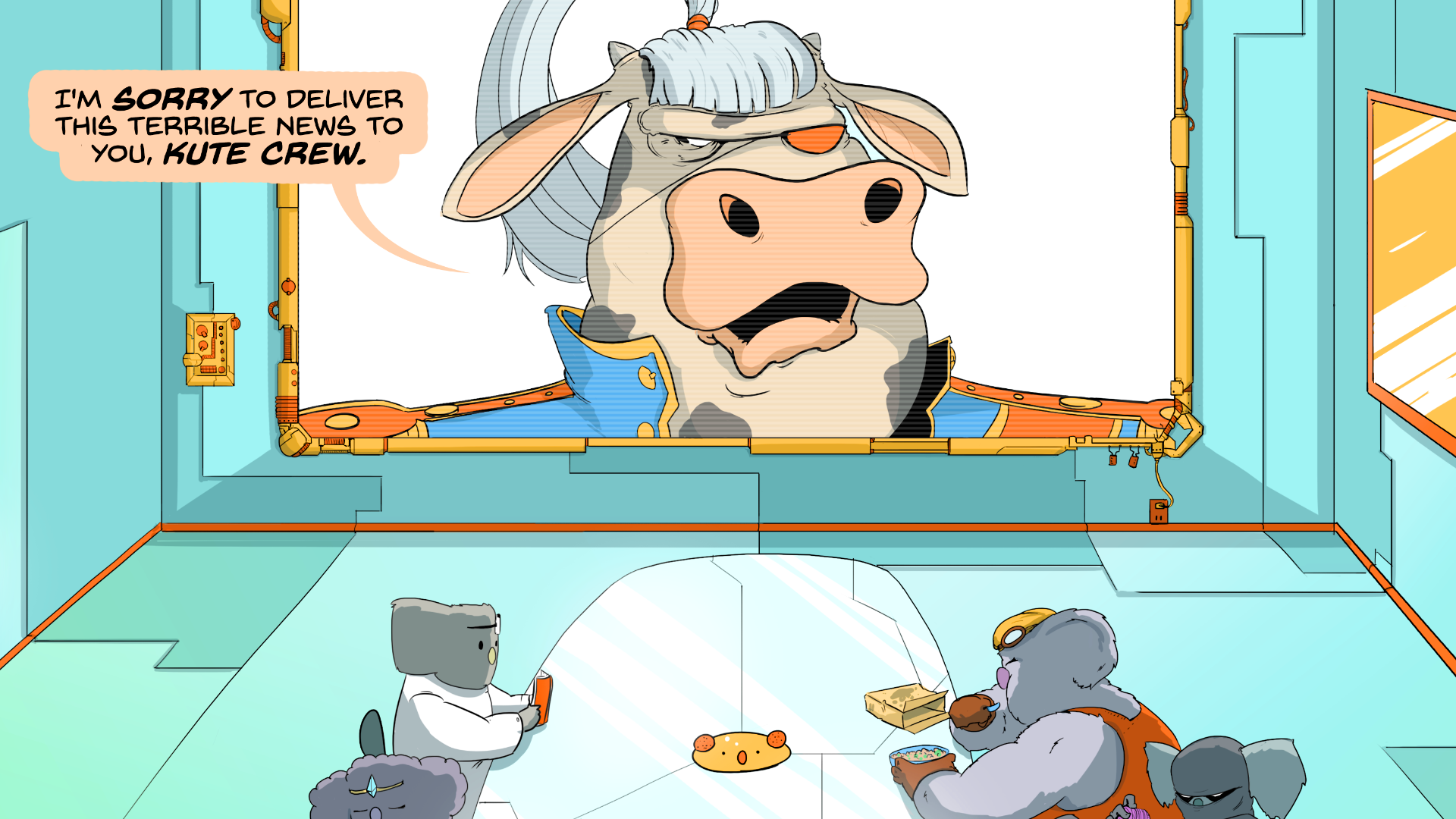 It's a quick read, so go check it out and then subscribe to KUTE Crew on Webtoon now before the ship leaves port next week!