Holy F*ck #2 is available on comiXology
It won't be in comic book stores until 2015... but Holy F*ck #2 can be yours now if you turn on, tune in, and drop $0.99* to buy it on ComiXology.
Daniel Arruda Massa simply crushed this issue. I love what he did here. It was an absolute joy creating it with him.
There are so many crazy moments in this story that I wanna talk about, but I'm gonna refrain from that until the print version has been out for a few weeks.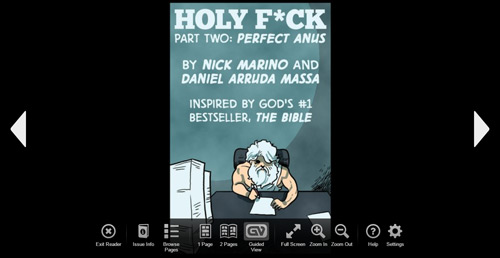 I hope you enjoy reading it as much as I enjoyed working on it!
*It's $0.99 for a limited time only!