Love & Monsters is funded!
Thanks to everyone who backed the crazy Love & Monsters comics and music anthology on Kickstarter.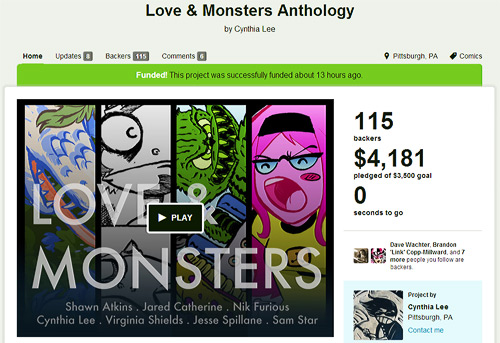 It was a real nail-biter but we passed our funding goal with less than 24 hours to go and even reached a couple of stretch goals before things wrapped up last night.
I truly appreciate your support. I've had a lot of fun working on my Nik Furious cuts for Love & Monsters and I can't wait for you to hear all of the finished songs.
In case you missed 'em, you can listen to three of the six Nik Furious songs that you'll receive as a backer of this project:
- Wet-On-Wet
- Rare Tear demo
- Don't Stop demo
Props to Cynthia Lee, who organized and ran the campaign. There was a while there where I thought we might not make it, but she was confident in her plan and made sure that we finished in fine form.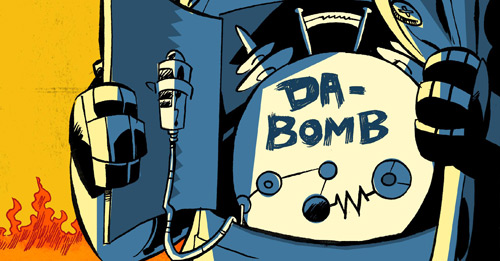 I've got plans for a special solo Kickstarter campaign (both comics and music again) in 2014, so get ready for a li'l more crowdfunded fun from me next year!