Nik Furious: Sunday Best: Station
Station is the kind of song I make for myself because I just don't have enough like it in my music library.
As a teen, I'd go home from school and head straight to the basement to record songs with my 4-track. That's where I fell in love with the sound of percussion and bass stripped of any guitar, piano, or other more melodic instruments on top.
Named after the highly evolved and inventive monster from Bill & Ted's Bogus Journey, Station is the perfect example of this passion.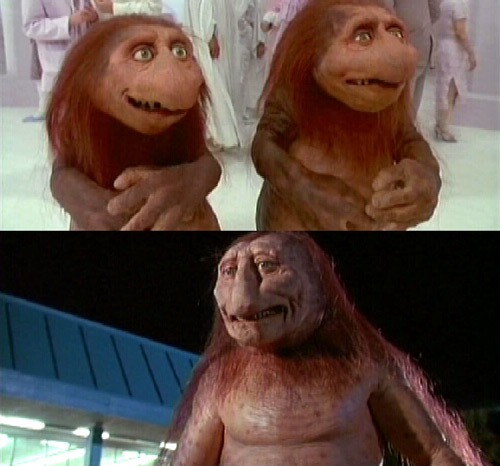 First, I constructed a digital drumbeat that excited me with its possibilities. It's not exactly what you hear here, but close. Then I made a super-long loop out of the beat and recorded myself jamming a bassline over it. I started chopping it up, slicing out my favorite moments and building new patterns.
But when it came time to add other instruments, I bristled at the thought. Here I had a tight, funky beat led by the raw melody of the bass and carried by the complexity of the drums. I didn't want any other sounds.
Granted, I recognize that the final product may seem a bit incomplete to most. That's why I've put this 100% original song on a mixtape and not one of my albums.
As for the name, it's very fitting because I often feel like a scientist or a sonic engineer when I'm making music. Station from Bogus Journey is a fantastic example of what it feels like to be an underground musician working on a lo-fi setup at home -- a misunderstood, grotesque inventor assembling disparate and unlikely parts together to conjure up a new unexpected creation.