I've been interviewed about my comics... in a comic!
Bernard Crowsheet and I exhibited next to each other at last month's Buffalo Small Press Book Fair, and I was honored when he asked if he could interview me for his new series of comics creator interviews.
It's a really fun and completely factual* depiction of the intense conversation we had at the fair. I discuss my influences, goals, and more...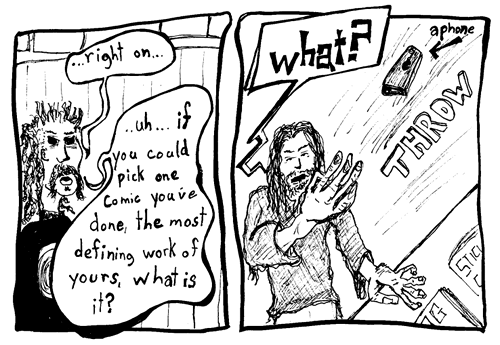 All that plus a sweet action scene! You can read the entire 11-page Super Awesome Comics interview on Bernie's Flickr account.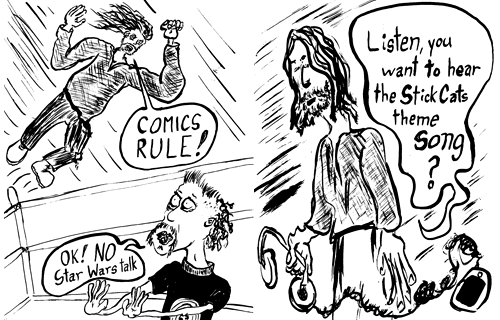 *DISCLAIMER: Interview may not be completely factual.