Hollywood
There's a fundraiser going on tonight for Pittsburgh's Future Tenant art gallery called Sugar Factory. I donated an original 10"x10" piece titled "Hollywood."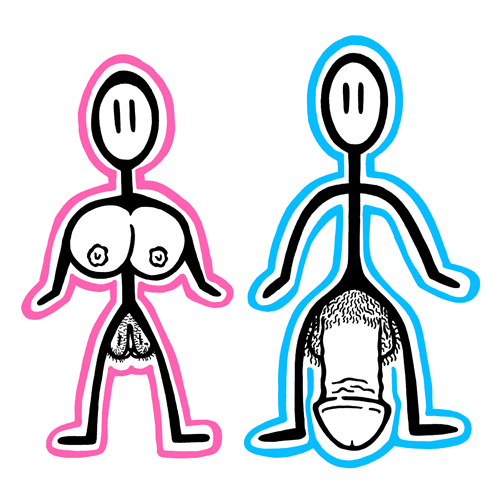 This work is a culmination of sorts, taking my recent obsession with stick figures to a visual and thematic climax. If you're interested in my description of this piece that will accompany it at the show, check out this PDF.
The image you see above is a scanned and cleaned up version of the original. While they're almost identical, they're not exactly the same. I flattened the colors for the web because the original was done in marker. Here's a photo of the original. And here's the digital version on deviantART.