Green Thursdays - King Lantern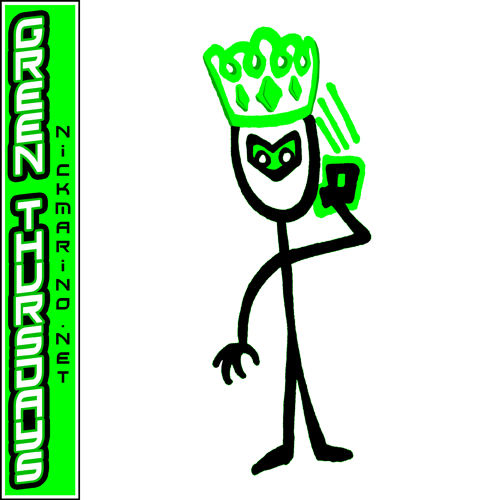 Yeah, I guess this doodle would have made more sense in purple... BUT GODDAMN IT HE'S GREEN LANTERN NOT STAR SAPPHIRE (*cough* Star Sapphires have sexist costumes *cough*) and that's why it's a green king latern!!!
Look, I have a confession -- I'm not a big Green Lantern fan. You'd think I am with this Green Thursdays sketch series and all, but nope.
I mean, I think GL's got one of the sweetest powers around and I like playing as him in Mortal Kombat vs. DC Universe... but I've never been a voracious Green Lantern comics reader.
Look, this has nothing do with the sketch. I know. But I wanted to add some text to this post and I don't have anything else to say. Soooo... I'll see you next week.