6425627466... Me?
NICKMARINO SELF-PORTRAIT? Cryptic much? YES!
EDIT: The code has been cracked!!! (A little too quickly, if you ask me...)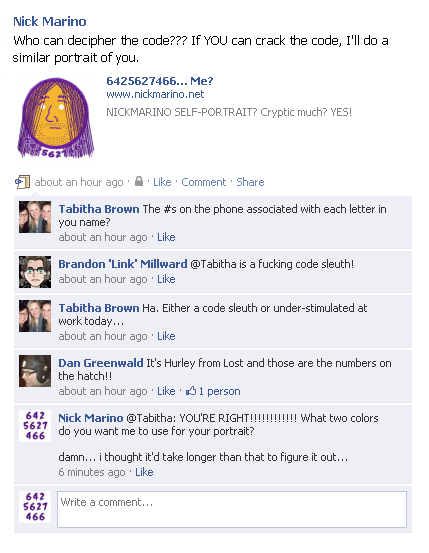 As the image says, Tabitha wins a portrait done in a similar style (if she wants one, that is!). And you know if I draw her one, it'll get posted here!!! Well, not here in this blog post... but here on my blog.