Now Accepting Holiday Commissions!
I'm officially accepting cartoon commissions for the holiday season! Now you can begin 2011 as the proud owner of some original Nick Marino art!!!
But what kind of art, you ask?
- Custom greeting cards
- Personalized party invitations
- Original designs for t-shirts
- Caricatures of family and friends
- Facebook profile pictures
- And much much more...
If you can think of it, I can do it!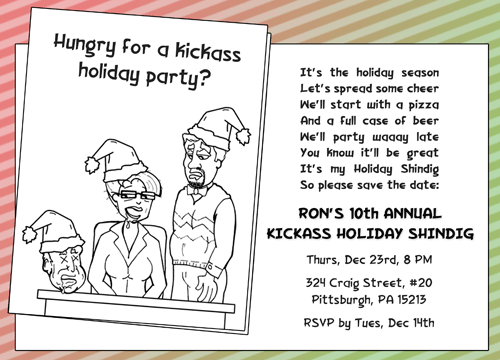 Email nickmarino at gmail dot com for a price quote on your commission request. Plus, you can pay me through PayPal, so I accept all major credit cards.
And, of course, no need to worry -- I'm versed in all holiday classics, so I can draw whatever you need. That includes Robot Moses, the Jewish Santa...