From the Vaults: DJ Sara and Ryusei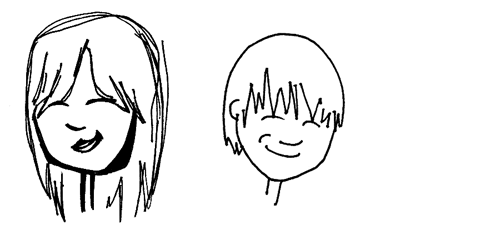 When you're an artist, a lot of work never sees the light of day. Take, for example, these cartoon sketches of wunderkind sibling scratchers, DJ Sara and Ryusei.
A friend of mine from high school landed a sweet job with a major record label and contacted me out-of-the-blue one day in 2008. This friend (who will remain anonymous unless they decide to out themselves in the comments!) asked if I'd be interested in creating some cartoons of these Japanese turntable prodigies.
My style at the time was VERY raw, and I don't think it clicked with the material. My friend was super nice about my sub-par product, but I had to regretfully bow out of the project because it just wasn't working for me creatively.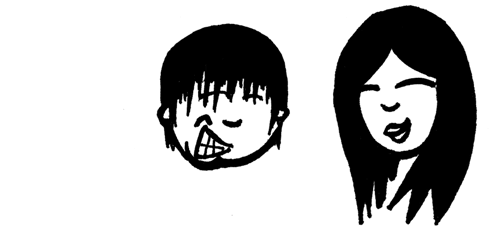 But I loved learning about these two awesome kids and listening to their turntablism! So there you have it -- one of my secret past projects... FROM THE VAULTS!!!