Holy F*ck #2 covers and description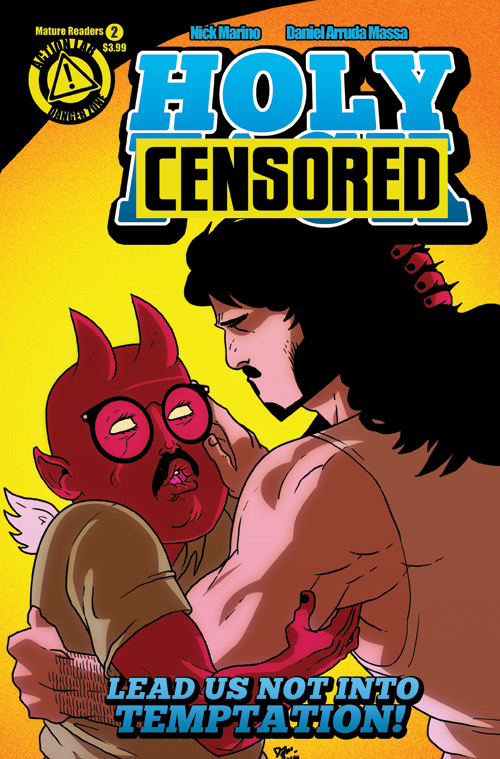 HOLY F*CK #2

from Action Lab: Danger Zone
by Nick Marino and Daniel Arruda Massa

Zeus, Isis, and the rest of Earth's mythological gods have a destructive plan to regain humanity's worship. Will it work? Not if Jesus, Satan, and a nun named Maria have anything to say about it! (That is, if Jesus and Satan can keep their hormones under control long enough to mount an attack.)

Includes two variant covers by Jerry Gaylord, limited to 1,500 copies each.

REGULAR COVER - NOV140918 - $3.99
JESUS "SUPERHERO" VARIANT - NOV140919 - $4.99
SATAN "SUPERHERO" VARIANT - NOV140920 - $4.99
Our second sizzling issue is in the November 2014 issue of PREVIEWS and we're back with more censored covers!
This time, Daniel's drawn Jesus and Satan in the grips of some serious temptation. Why? Where? When? How deep? You're just gonna have to buy the issue to find out.
Plus, we've got two 90s-tastic superhero variants by Jerry Gaylord featuring versions of our characters that're 100% guaranteed to NEVER show up in the comic book!
UPDATE: Here's a look at five pages from this tasty issue.