Stick Cats #1 is now in the Kindle Store
The introductory eBook adventure of Marmalade and Steve is now available for purchase at Amazon.com. It's a wild 21-page ride that follows two tough cats with one goal -- to take down the Octo-Kitty, a dangerous 8-headed beast!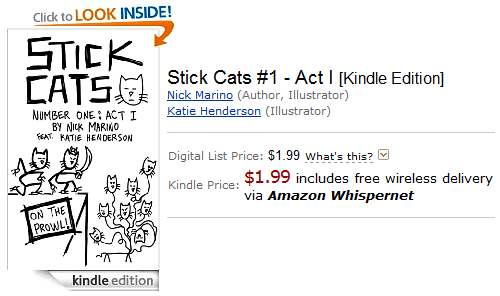 Read a PDF preview of the issue here.
If you're not already familiar with the Kindle Store, lemme break it down for ya. You don't have to own an Amazon Kindle device to enjoy Kindle eBooks -- they're available on pretty much every digital platform you can think of from desktops to laptops to tablets to mobile devices through apps and web broswers.