Tuesday, April 16th, 2013
5 in 5 is an EP series created by my friend and record label owner, Brian John Mitchell. The concept is right there in the name -- five songs in five minutes. And we're talking exactly five minutes (which is a lot tougher to do than you might think).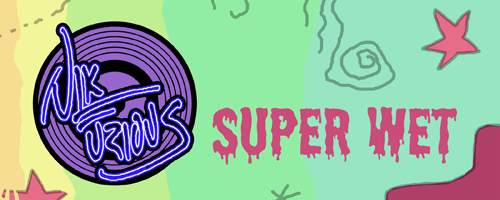 My Nik Furious contribution to this Silber Records series is called Super Wet. It's 300 seconds of (mostly) synth-soaked instrumentals featuring the full and final versions of some music I've shared here on my blog over the past couple of years.
You can listen to Super Wet on the Silber website. It's only $1 to purchase the five-minute journey, which I've billed as the key to accessing the nexus of reality. Find out more by reading the album's press release.
Each one of these songs was salvaged from the wreckage. They were some of my favorite musical moments that had, for some reason or another, not been able to cut it in the past. But with some love and determination, I was able to transform the incomplete recordings into five short tunes that I can now rep with pride.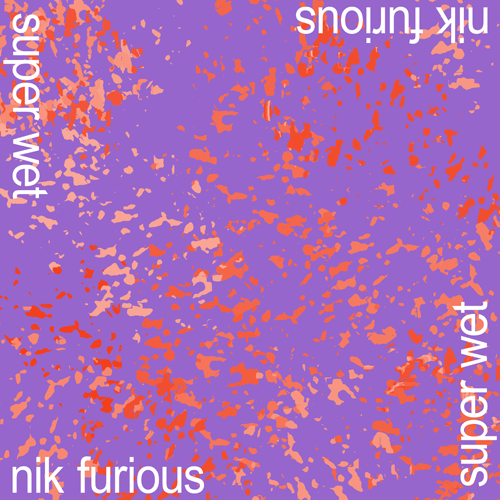 The first track, Unsung, is named after the documentary series by TVOne. It was previously recorded on a whim as the backing track for So Unusual, a mini-rap I released last year. This weird song is comprised of my voice and a beat I pounded out on my desk. No instruments.
The second song, Hayze, is named after a character from my friend Heather Nunnelly's webcomic, VACANT. This punchy tune was chopped from a lackluster recording that didn't hold up as a longer song. I named it Hayze because it was one of the options I gave Heather when she was picking her podcast theme song.
The next two tracks, Le Fever and Brave, were remixes that I created for my friend Kelly Thompson. Late last year, she asked me to come up with some music for her book trailer for The Girl Who Would Be King. I discussed the process more here and here. Basically, these tunes didn't work for Kelly. But I was determined to find a good home for them and Super Wet was the perfect opportunity!
Finally, there's Silber Funk pt 2. The original version of this track was created using a drum machine on Brian's website. While I enjoyed adding some slap bass to a digital drum loop, the song always felt unfulfilled to me. This album was a fantastic chance for me to revisit this beat and flesh it out some more.
So that's it! The story behind all five tracks on Super Wet. By now, I hope you've started unlocking reality. I poured a lot of passion and thought into these songs, and I hope that love transfers over to you as you jam out to them.
UPDATE 1: Check out my scrapped Super Wet album cover on deviantART.
UPDATE 2: Here's a fun review of Super Wet by Beach Sloth.
UPDATE 3: A thoughtful and descriptive review of Super Wet by Olav Martin Bjørnsen, who gives it 88/100.