About
I'm Nick Marino. I create comic books.
I write comics, letter comics, and (very) occasionally draw comics. I'm married to Rosie Knight, an incredible storyteller and journalist.
Rosie's my co-writer on Cougar and Cub, a story created with artist Daniel Arruda Massa. Before that, Daniel and I made comics named Holy F*ck and Holy F*cked.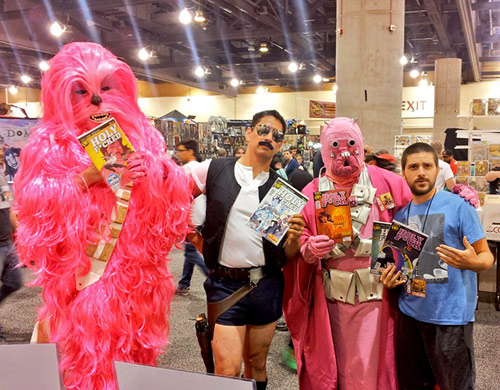 The new stories I'm working on are *super* top secret. Two of my upcoming books are middle grade graphic novels made with Nils-Petter Norlin. More updates soon!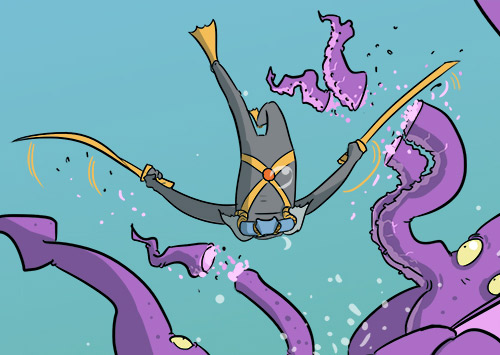 I've made a bunch of webcomics and minicomics over the years including Super Haters, Stick Cats, Time Log, and Get Stuffed. Lots of those comics and zines are available here on my site for free as PDFs.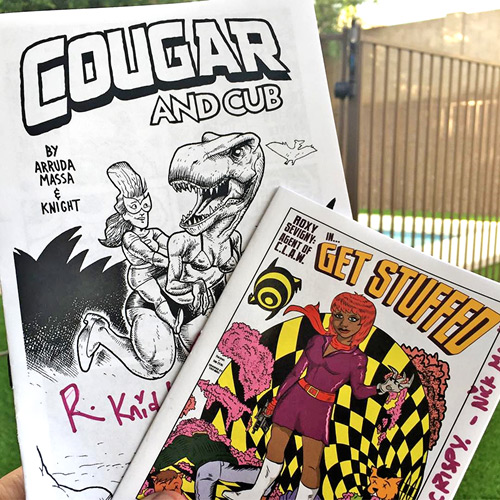 Currently, I live in Long Beach, California. Before that, I was in some east coast American cities including Pittsburgh, PA and Rochester, NY among many others.
DISCLAIMER: There are lots of other guys named Nick Marino. You'd be surprised how many people email me thinking I'm one of them. The following people are NOT me:
• GQ editor, journalist, and critic listed on Wikipedia
• Heavy metal musician on Rising Force Records
• Producer of Hollywood Chainsaw Hookers
• Lawyer / indie pop musician on CD Baby
• Hip hop DJ and producer with Marino Gang Records
• Hardcore gay adult film actor starring in Nailed
Still sure you've got the right guy? Email me at nickmarino@gmail.com.